Hyperbaric oxygen therapy is certainly getting more press than it used to. Is it so simple that something as basic as breathing can be a massive healer? While we know breathing is crucial to every aspect of our lives, the next step is using oxygen as therapy to benefit our friends in the animal kingdom. This is where hyperbaric oxygen therapy for pets comes into its own. Hyperbaric oxygen therapy and veterinary medicine are working together to create a strong partnership to benefit everyone's pets. Let's highlight the benefits of hyperbaric oxygen therapy and specifically how it can help in animals such as man's best friend, the dog.
Interested in offering hyperbaric oxygen therapy at your veterinarian clinic?
Call: 850-510-2781
What is Hyperbaric Oxygen Therapy?
Hyperbaric oxygen therapy, also known as HBOT, is something that is conducted in humans to treat decompression sickness, which can result from scuba diving or diseases that need a high level of oxygen in the blood to treat the condition. The therapeutic process requires patients to lie in an airtight chamber, and oxygen is dissolved in the blood which goes to the tissues. But it has started to make waves in the veterinary world. Using hyperbaric medicine for pets to treat diseases and disorders, such as wound healing and even neurological disorders, has become a game-changer.
The Use Of Hyperbaric Medicine for Veterinary Patients
HBOT has been tested on animals since 1998 when the earliest documentation of therapeutic use was made. While it has not been as widespread, news of sporadic treatments have appeared in veterinary literature, and now, there are more than 40 hyperbaric chambers used for pets in the United States.
The Hyperbaric Oxygen Therapy Procedure in Dogs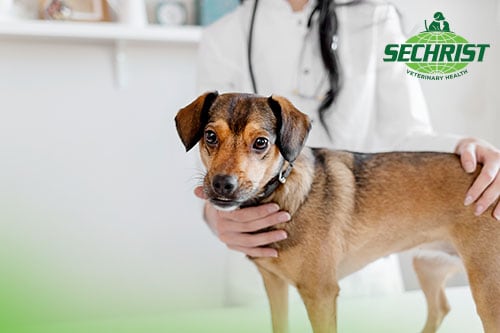 As a HBOT investment for veterinarians is made cost efficient by Sechrist Hyperbaric Animal Chambers, local vets will want the reassurance that the therapies provided will be of benefit to animals as much as they are to humans. So how does the process work for man's best friend?
Before treatment, the dog's general health is evaluated, including checking for normal body temperature. An increase in body temperature could cause toxicity due to an increase in oxygen uptake. Metal objects such as IV catheters are removed or covered with a cotton bandage, and the dog is wetted down to reduce the chance of static shock or a spark igniting the chamber due to the presence of pure oxygen.
The treatment process is where the dog is placed inside a chamber, lying on a soft blanket. The air pressure in the chamber is gradually increased over 15 minutes and can last from one to two hours depending on the condition being treated. After the treatment, a period for decompression is conducted over a 15-minute time period. This is repeated twice a day until there is an improvement in the dog's condition. The major question is if the dog is uncomfortable during the treatment. As the tube is spacious enough for the dog and they can be made as comfortable as possible, in conjunction with the gradual application of oxygen, the dog feels nothing. The course of treatment goes between five and ten days, and at least four hours between each individual treatment.
How Effective is Hyperbaric Oxygen Therapy in Dogs?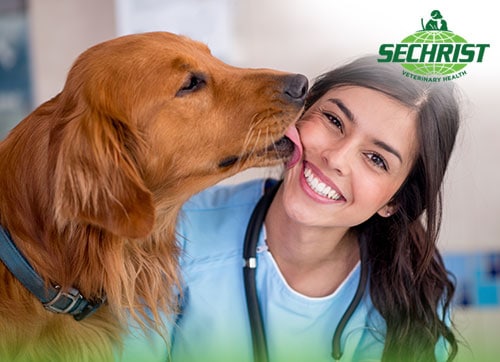 Many veterinarians view this type of treatment as experimental, and while it is relatively new to veterinary medicine, hyperbaric oxygen therapy for veterinarians is being increasingly used. Hyperbaric oxygen therapy has been used to treat a wide variety of conditions, from snake bites, infected wounds, all the way through to conditions like inflammation. The recovery process for pets and dogs is swift and relatively minuscule. But dogs can experience illness after HBOT treatment.
Why Should A Veterinarian Purchase A Hyperbaric Oxygen Chamber?
Due to the wide variety of research conducted into HBOT as a veterinary tool, evidence exists of The optimization of tissue repair, as well as healing neurologic conditions, inflammatory or autoimmune disorders, as well as helping with cancer. Due to a considerable range of conditions each animal can suffer during the course of their lives, a treatment that is swift and effective is crucial. From the perspective of any veterinarian looking to treat a long-standing condition, there can be a lot of stress as far as minimizing the spread of disease is concerned. We are firmly in the age of alternative therapies, and as humans, we have been experimenting (or biohacking) for some time, but due to the wide range of applications associated with hyperbaric oxygen treatments, it's likely that there will be increased positive feedback. In fact, veterinarians will expand their referral base with HBOT and from the perspective of any pet owner that is looking for a comprehensive treatment for their best friend, but have not tried alternative therapies, you can offer holistic hyperbaric oxygen treatment for pets.
When we look at it from the perspective of a pet owner, we have to remember that they are only after the best for their beloved pet. If their dog is getting older and is starting to succumb to the ravages of age, it is important to provide as much comfort as possible. The heartache and stress we see in any pet owner's eyes when we have to tell them that their beloved pet, who has been by their side for years, been present at the momentous changes in the owner's life, and is now having their life cruelly cut short, it is a look that we will never forget the first time we see it. If you can offer hyperbaric medicine at your veterinary clinics, you may stand the chance of seeing a far happier outcome for pets and owners alike.
We provide the model sv250 Sechrist hyperbaric veterinary chamber as well as the model sv500 Sechrist hyperbaric veterinary chamber, and if you or a veterinary practice is looking for a relatively new treatment that can work towards healing a wide range of ailments and diseases, we are a hyperbaric chamber manufacturer that can aid your practice in a new and exciting treatment that has far-reaching clinical implications for man and man's best friend.