HBOT Chambers for Pets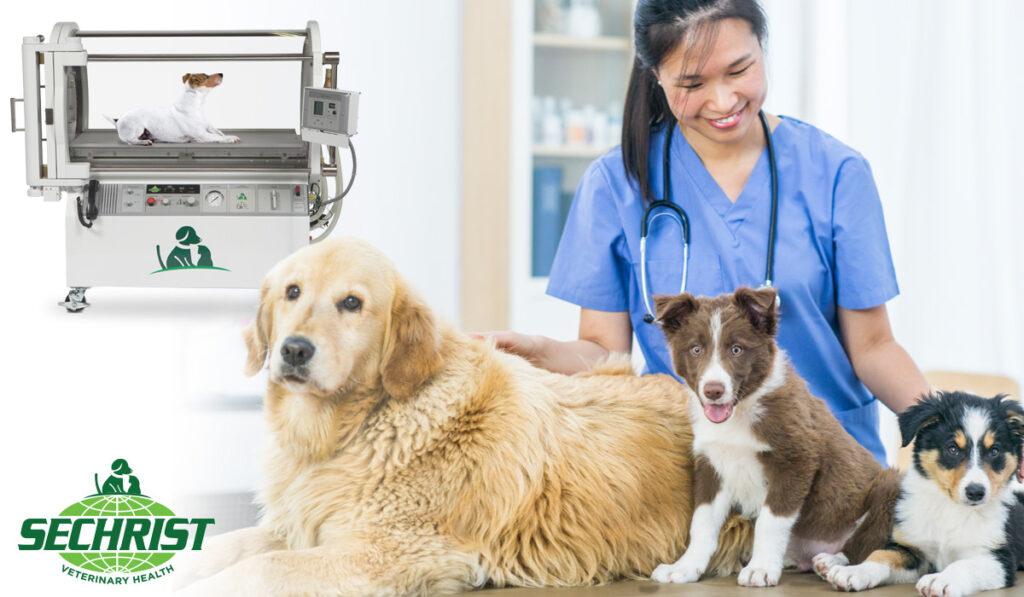 As a small veterinary practice, one of your main concerns should be differentiating yourself from your competition and providing treatment that others do not. This will give you the edge in your area and ensure that patients are more likely to come to you – one treatment to consider is HBOT chambers for pets.
Interested in offering hyperbaric oxygen treatment at your veterinarian clinic?
Call: 850-510-2781
Hyperbaric oxygen therapy chambers for pets are one of the most innovative treatment types out there right now. This treatment utilizes a transparent acrylic cylinder filled with pressurized oxygen at increased atmospheric levels, and this process speeds up healing like nothing else can. Many practices are choosing to invest in this holistic therapy as a way to stand out from other practices, and it works. The therapy might sound complicated, but it's actually quite simple and the benefits are vast for all kinds of animals.
What Are HBOT Chambers For Pets?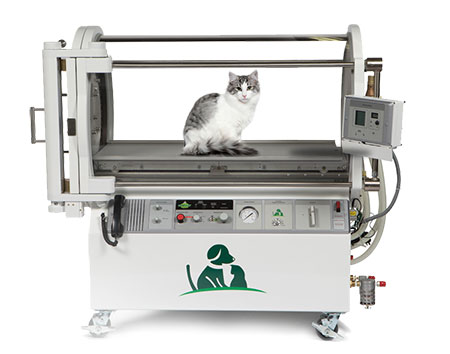 HBOT Chambers for Pets are see through oxygen chambers that can treat a number of conditions in a pet, from snake bites to a slow healing wound. The chambers work by increasing the air pressure to up to three times the normal amount. This encourages the animal to take in more oxygen, and the body to heal much faster than it would usually. The animal's natural healing processes are enhanced through the release of growth factors and stem cells and the fighting off of bacteria.
How Does A HBOT Chamber For Pets Work?
As the machine works and the blood begins to carry the extra oxygen around the body, problems like wounds and even delayed wound healing heal faster. Issues that may never have healed without the treatment begin to show improvement. Dogs that have suffered from paralysis in their back legs have managed to use the treatment successfully to speed up recovery and heal faster, enabling them to strengthen their legs and walk again.
This doesn't need to be a treatment that is used alone either, as it is holistic and quite safe it can be used with a combination of treatments to get the best results. With a HBOT chamber in your practice, you can provide fast and effective healing for all kinds of animals and conditions.
What Issues Can HBOT Chambers Be Used To Treat?
HBOT chambers can be used to treat a huge number of issues, including:
It's worth noting that this treatment has been used for a long time on human beings, which is testament to its widespread usability. It can be used to treat a number of wounds, issues, and diseases, and is bound to make your practice the logical choice for people in your area.
Is A HBOT Chamber Something Your Practice Should Invest In?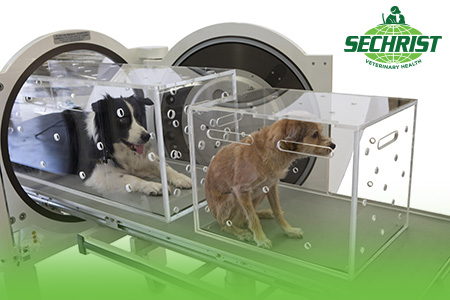 By now you may be wondering if you should start looking for a veterinary Hyperbaric Chamber for Sale. The expense of a hyperbaric chamber may seem vast, especially for a small practice, but this is the sort of thing that could greatly improve your results and the treatments that you offer.
Of course you will not only need to take into account the price of the machine, but the training that must come with it, the maintenance, and any repairs later on down the line. Training is a must with this machine, and maintenance is of course required. Making sure you have the available budget for long term use is imperative. It is, however, worth taking projections into account as you will likely have a larger budget once you begin getting a new influx of patients and referrals from other clinics.
Providing this is something your practice can afford, then it will be a worthwhile investment. Figure out your numbers now and you should get a good idea of whether this is right for you.
HBOT Chambers: Expanding Your Client Base With Referrals
This holistic treatment for pets will expand your client base with the help of referrals from other practices in your area. If practices in your area do not offer HBOT treatment for pets, then they will likely refer pet owners to you if they feel a pet could use the treatment. In this way, HBOT can help you to grow your practice and become one of the most valuable treatments that you offer.
There's no doubt that Hyperbaric Oxygen Treatment for pets is one of the most innovative and effective treatments out there right now, and that this Holistic Healing for Pets could seriously help you to set your practice apart. When you get an influx of new patients thanks to referrals from other practices in your area, you'll be glad that you made the investment.
Conclusion: HBOT Chambers For Pets
When you decide to offer HBOT for your patients, you will notice a huge increase in patients and referrals, helping you to expand your practice like never before. While it can be a tough decision to make at first if your budget is limited, finding a way to make it work will make your practice stand out and ensure you build your patient base like never before. This treatment can be used for almost any issue, making it a wonderful investment.
If you're interested in learning more about hyperbaric oxygen therapy, get in touch today for a quote. Our team will be able to tell you more about what the machine can do and how it could help you to expand your practice. A friendly member of the team is waiting to speak to you!