Best Post Surgical Recovery for Pets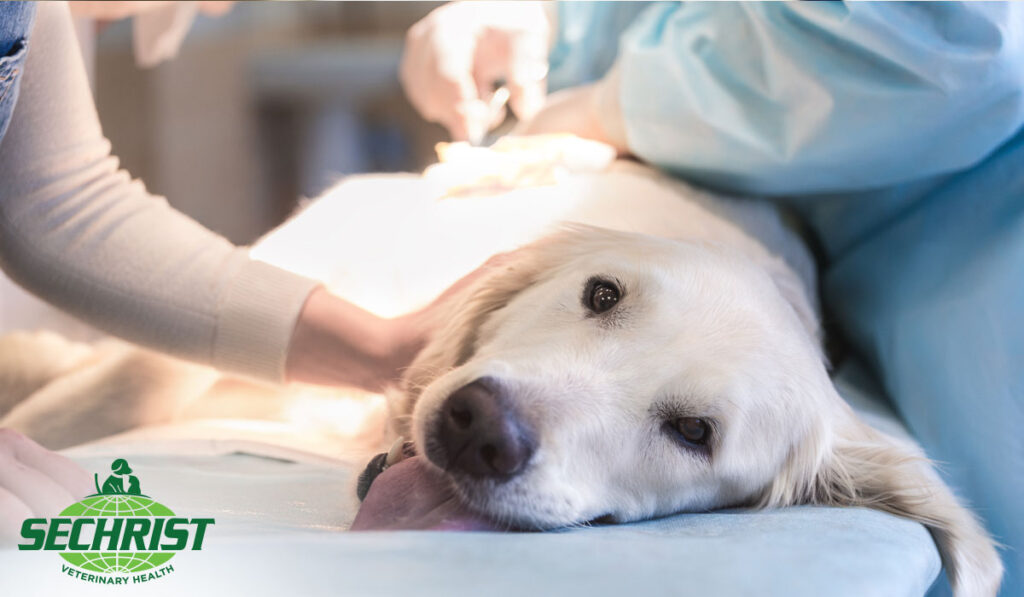 There are numerous ways for veterinarians to expand their business these days, but one of the most reliable ways to grow a practice is simply to offer services that are not provided by other veterinarians in your area. Standing out from the competition will give you an edge, so if you want the upper hand, now is the time to start researching and figuring out what you can offer to truly make a difference. When you offer something that no other practice in the area offers, you will benefit from things like more referrals from other clinics, and increased interest.
Interested in offering hyperbaric oxygen treatment at your veterinarian clinic?
Call: 850-510-2781
Keeping all of this in mind, the addition of a hyperbaric oxygen chamber (HBOT) could be a smart move to make. This is an innovative treatment that is making a huge shift in how practices function. This new therapy is highly effective and makes great post surgical recovery for pets – it really is the kind of treatment that will give your practice an edge over other practices in your area. Read on to learn more about this holistic therapy and what it could do for your practice.
What Is Hyperbaric Oxygen Therapy?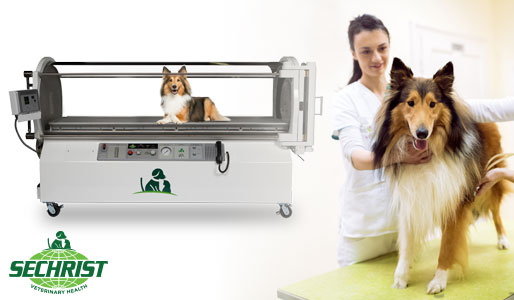 HBOT for pets involves the delivery of pressurized oxygen to the animal's bloodstream. Pressurized oxygen at increased atmospheric levels is utilized in order to improve the overall health of the animal. This allows the animal's natural healing processes to take place more effectively through the release of growth factors and stem cells, along with the fighting off of bacteria. Overall, this is a holistic treatment for pets that can work alongside other treatments. It can be used in place of surgery, and other more invasive and dangerous procedures. This is why this treatment is something many pet owners are keen to try, and could make your practice more successful.
The treatment is highly effective and aimed at treating several ailments such as rattlesnake bites, vasculitis, or even a tooth root abscess. It is very popular in areas that have it, as it is so effective at healing certain issues and conditions. That being said, not every practice can necessarily afford to have this installed. While it all sounds amazing on paper, and it certainly can be, there are a few things to consider. For example, training is required to set up the machine effectively and safely. Not only that, you also need to consider how much the initial set up will be, ongoing maintenance, and any repair costs. All of these things should be calculated and factored into your budget before you make a decision.
While this sort of equipment could be a huge expense for a small practice, it's something that could make all the difference to your success and the lives of the animals and pet owners that visit you.
More About Hyperbaric Oxygen Therapy
This therapy is all about harnessing the power of oxygen. The patient (the animal) is placed in a pressurized chamber, which often contains air pressure 3 times higher than normal atmospheric levels. When breathing, the lungs of the patient gather more oxygen, carrying it around the body via the bloodstream. These increased levels of oxygen improve health and help to fight bacteria, stimulating the release of growth factors and stem cells and encouraging the body to heal itself naturally. Holistic therapies are all the rage with people these days, so they are sure to be a popular choice for pets.
What Are The Benefits Of Hyperbaric Oxygen Therapy?
Now you know what hyperbaric oxygen therapy is all about, let's look at some of the benefits. They include:
Faster healing for pets
A completely holistic approach for overall health and healing without surgery and medication
Can be used in conjunction with other treatments
Can be used as a treatment in a large number of cases
More specifically, just some of the issues that hyperbaric oxygen therapy can treat are listed below: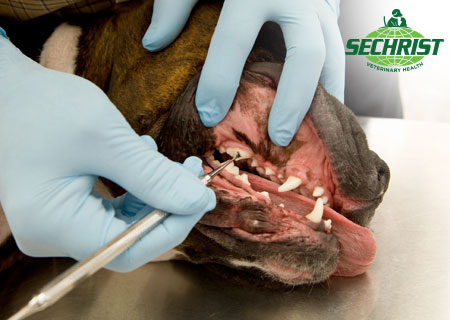 Severe Tissue Trauma
Delayed Wound Healing
Sciatic Nerve Lesion
Canine Pancreatitis
Intramuscular Chemotherapy
Septic Peritonitis
Severe Degloving Wounds
Tooth Root Abscess
Snake Bites
HBOT can treat all of the above and more. In one case it greatly helped the healing of a dog that was suffering from paralysed back legs with absolutely no motor function. This dog could not walk alone, but with Hyperbaric Oxygen Treatment for pets it helped with his inflammation, pain, and overall recovery.
Is This Treatment Something Your Practice Should Invest In?
When it comes to veterinarian investment, especially for small practices, thinking carefully about what's reasonable for you is important. However, when you offer HBOT for your patients, you can be sure that they will choose you time and time again as you are offering a superior service.
Exploring innovative, holistic treatments can make a huge difference to your client base and success. Investing in new equipment and the training required increases the clinic's referral base and sets them up to become a dependable veterinary practice. Bear in mind that referrals from surrounding clinics not offering HBOT will likely increase. Having the ability to expand possible treatment methods means a clinic will build a better reputation as a business and become a more reliable and trustworthy veterinary clinic.
Increased referrals from other clinics will do wonders for your success, and you can easily see how HBOT investment will expand your practice. Looking for a veterinary hyperbaric chamber for sale and thinking of it as an important investment for your business could be the best thing you do for your business for a long time.
Investing in this new technology may seem like a risk, but the success rate speaks for itself. Your clients will like having this alternative therapy available, and your referrals from other clinics will increase like never before. Get in touch today to find out more and get a quote for HBOT investment today.