HBOT for Acute Respiratory Distress in Pets
Acute respiratory distress syndrome (ARDS) is a severe life-threatening condition. It is where the air sacs inside the lungs fill up with fluid, and it also causes inflammation of the lungs, causing the patient to suffer from not absorbing enough oxygen. This means that all the organs start shutting down as they do not have the vital chemicals to function, leading to organ failure. ARDS is usually a killer. The mortality rate in dogs is almost 100 percent. When a patient develops ARDS, it typically indicates an underlying issue. It could be something like internal bleeding from an injury, which has caused the lungs to collapse.
Veterinary hyperbaric chamber treatment for pets helps with acute respiratory distress syndrome tremendously, view Dr. Lyman's testimonial on the video below.
Interested in offering hyperbaric oxygen treatment at your veterinarian clinic?
Call: 850-510-2781
---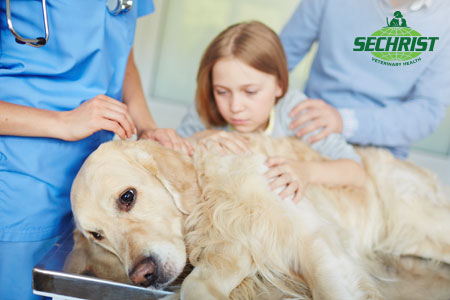 Symptoms of ARDS include:
Systolic Murmur
Loud Pulmonary Bronchovesicular Sounds
Shortness of breath
Cough
Discharge from nostrils
There are many causes of ARDS in pets such as:
Pneumonia
Inhalation of smoke and noxious gases
Near drowning
Thermal burns
Serious infections of the lungs or bloodstream
Some form of lung injury.
Blockage of the windpipe.
Current and old technology
With an almost 100 percent mortality rate after the onset of ARDS in dogs, something clearly needs to be done. It is not acceptable in this day and age for such a high death rate for a relatively common condition. At the moment, most veterinary's are still using outdated technology such as flow by oxygen, masks, e-collar with plastic wrap, and nasal catheters. There are also oxygen cages that have a low flow of oxygen, a slow increase of oxygen tension, and they have an unacceptable level of CO2 build-up within them. In addition, heat and humidity tend to increase too. This is not good enough. All these technologies are not delivering the oxygen your patients need, and in some tragic cases, they are dying preventably.
Hyperbaric Assisted Oxygen Resuscitation or Hyperbaric oxygen therapy (HBOT)
At Sechrist Veterinary Health we are committed to providing state-of-the-art machinery that will help you save the lives of those much-loved pets. Our Hyperbaric Assisted Oxygen Resuscitation or Hyperbaric oxygen therapy (HBOT) chambers are much quicker and far more efficient at getting that much-needed oxygen into your pet's vital tissues. So if they show up with ARDS, if you have our HBOT chamber on site, you have a much better chance of saving the life of that pet. We have a medium-sized unit and a large-sized unit. They have a dual-function, they can perform as a hyperbaric oxygen therapy unit and a free-flow ICU oxygen unit. With our units, you can monitor the oxygen concentration, temperature, humidity, CO2 levels, and you are able to control them by using the flow rate switch. Under hyperbaric therapy pressure, a lot more oxygen can dissolve in the plasma of the blood far quicker. Thus more oxygen is blasted into those patients before full organ failure occurs. With ARDS, speed is the key, and hyperbaric chambers are able to inject your pet with over 1000mm more oxygen over the aging style oxygen cages. This can also be done within two minutes. You will be able to put the animal inside the hyperbaric oxygen therapy chamber and get to work immediately. This is vital and immediate relief to those patients who may be suffering significantly with that horrible acute and deadly condition. It will also be a great relief to the owners too.
Veterinarian investment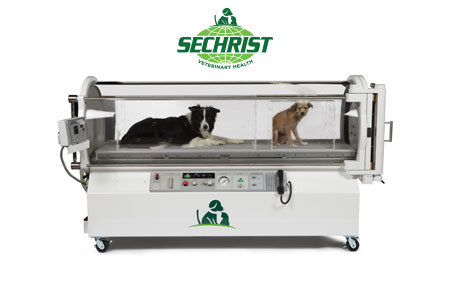 Any veterinarian who has dealt with a case of Acute Respiratory Distress first-hand knows how awful it can be. If those pets have any chance at all, it is by your investment in a veterinary hyperbaric oxygen therapy chamber. It may not be cheap, but because oxygen is such an important element and the fact this machine can administer it as if it were an intravenous fluid means it can be a lifesaver. It has the effect of giving the patient an almost instant ability to breathe and stay alive. Also, veterinary hyperbaric oxygen therapy helps the patient recover from the underlying condition more quickly, as well. This is due to the fact that oxygen is vital in repairing the body. So, the next time one of your patients come in suffering from ARDS, instead of watching them die by uselessly using outdated technology, put them immediately in the HBOT chambers for pets. You then have a much better chance of saving that life instead of watching it fade away.
At the moment, HBOT is still not being employed by all veterinarians. If you do not have it and a competitor has, you may be in the process of losing customers to them. If you had a pet suffering ARDS, or any of the underlying conditions, you would want the best treatment available. The answer is a hyperbaric oxygen chamber. More and more people are becoming aware of hyperbaric technology, and want their pet to be saved by the utilization of one. Anyone who really loves and cares about their dog or cat, for example, will not want it to suffer unnecessarily with some outdated technology. If your competitor down the road has the hyperbaric chamber, your customer will go there. We are specialists and know what we are doing. You need to be offering pet oxygen chambers to your customers. If you can offer a hyperbaric chamber for pets you will find you can treat more pets more quickly, save more lives, and therefore increase revenue.
How HBOT investment will expand veterinarians referral base
If you manage to save a few dog's lives after they have arrived showing signs and symptoms of ARDS the news will travel fast. Most people will be aware of the mortality rate and will definitely spread the good news. If you can offer the best technology, there is no doubt it will expand your business. HBOT is still a relatively new technology, so it is in your interest to be the first in your area to offer it to patients. However, it is gaining popularity. We have a veterinary hyperbaric chambers for sale so give us a call, and we can help expand your business. It may not be cheap, but the investment will be the best thing you could do to heal all those loved pets in your town.