Veterinary Hyperbaric Chamber Treatment For Pets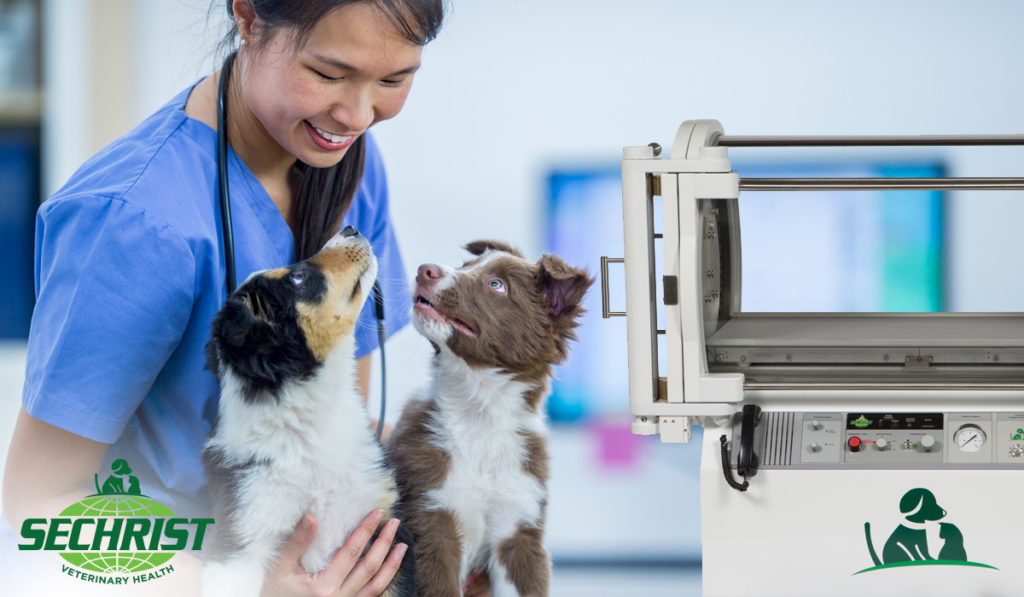 As a veterinary practice you understand how important it is to cater to the needs of loving and responsible pet owners. You know that all they want is for that special furry someone in their lives to stay happy and healthy all the time. When their pets are in good health, this means ensuring that they are well fed, well exercised, well stimulated and given all the love and attention that they need and deserve. When they have an illness or chronic condition, however, that also means ensuring that they get the right treatment for their unique needs.
Interested in offering hyperbaric oxygen treatment at your veterinarian clinic?
Call: 850-510-2781
Many pet lovers are (understandably) reticent when it comes to administering medication or consenting to invasive surgery for their pets. Even applying topical ointments can prove problematic, especially if the application causes your beloved pet stress or discomfort. However, for some conditions there may be a better way.
Veterinary clinics all over the world are coming to realize the potential benefits of Veterinary Hyperbaric Oxygen Therapy via a special Hyperbaric Chamber for their clients' pets. Here we'll take a close look at this exciting medical technology and how it can benefit your clients' beloved pets.
What is a Veterinary Hyperbaric Chamber for pets?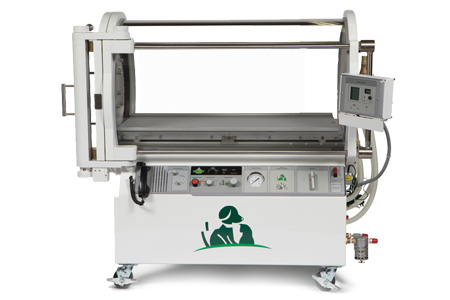 Veterinarian hyperbaric treatment harnesses one of the most precious natural resources for both human and animal bodies… Oxygen. Treatment with Hyperbaric Oxygen Therapy was initially used in human medicine to treat a range of conditions including burns and other trauma or "the bends" aka decompression sickness.
This same technology has also proven highly effective as a treatment to help pets recover from both illness and injury. The beauty of this treatment is in its versatility. Veterinary Hyperbaric chambers for sale have helped veterinary practices worldwide help pets suffering from a range of ailments including burns, injuries sustained in vehicular accidents, septic peritonitis and even snake bites. Hyperbaric Chamber Treatment can also be used for pets of all different sizes. It is applicable to cats and dogs as well as smaller animals like rabbits, guinea pigs and ferrets.
How do Hyperbaric Animal Chambers work?
Hyperbaric Animal Chambers provide an environment in which pure oxygen is flooded into the chamber at high pressure.
Of course, certain precautions need to be taken to ensure that the treatment is administered effectively. Before veterinarians can offer hyperbaric medicine for pets the animal must be tested to ensure a normal body temperature. Any increase can result in an excess of oxygen which could prove toxic. Next, any metal items like dog tags, bells or collars are removed to reduce the risk of static shock by placing them in the chamber wet.
Once in a chamber, the pet patient doesn't need to do anything except relax and breathe normally. This will administer a higher concentration of oxygen into the bloodstream. Thus, more oxygen is delivered to damaged or diseased tissues, giving the natural healing process a boost.
It's easy to see why this treatment has the potential to be highly beneficial for pets as well as their owners. However, it can also benefit veterinary practices as well.
What are the benefits of Oxygen Therapy for pets?
Oxygen therapy is extremely beneficial for pets because it is a safe and gentle way to accelerate an animal's own healing processes. It does not use pharmaceuticals and as such there is no chance of allergic reaction. What's more, the process itself is non-invasive and completely harmless for the pet.
Both pets and their owners appreciate the risk-free and non-invasive nature of this treatment.
What are the benefits of Veterinary Hyperbaric Chambers for vets?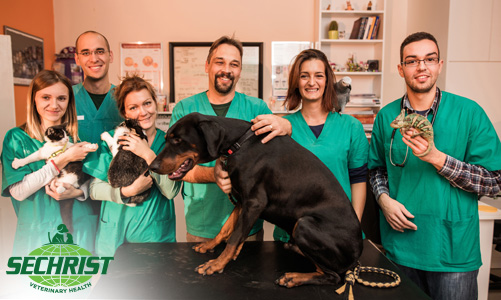 Hyperbaric Animal Chambers are not just beneficial for pets, they're also beneficial for veterinary practices. Because multiple pets can be treated simultaneously, they are a great way to promote operational efficiency in practices.
Moreover, their presence in your veterinary practice will demonstrate just how seriously you take the health and wellbeing of your clients' pets. In a digitally informed age, many pet owners are aware of the existence and benefits of using hyperbarics for injury recovery. And where Hyperbaric Chambers are absent from veterinary practices, more and more clients are enquiring about them.
Being able to provide the benefits of this treatment helps to build tremendous value in your practice and demonstrate your commitment to your furry clients and their human friends.
Most practices are concerned about overheads, but investing in a Hyperbaric Treatment Chamber for pets needn't come with a huge price tag. In fact, many practices finance their chambers by giving a portion of the proceeds from each treatment to the company that sold them the chamber.
What kinds of conditions can Hyperbaric Oxygen Therapy (HBOT) for pets treat?
As previously stated, one of the great things about Hyperbaric Chamber Treatment is that not only can it treat a wide variety of different animals, but it can also be used to treat a range of different conditions too. Because it uses oxygen saturation to facilitate faster and more comprehensive healing, it has a wide range of applications.
It's only recently that the possibilities of HBOT therapy for animals has been given serious academic consideration but in humans it has been known to treat a wide range of ailments including carbon monoxide poisoning, decompression sickness and crush injuries to name but a few.
Case studies have demonstrated that HBOT for pets can prove effective in the treatment of;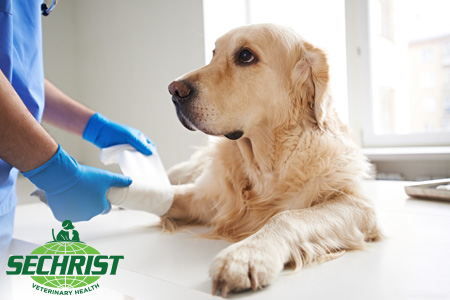 Joint Pain & Arthritis
Inflammatory Conditions
Why choose us?
At SivetHealth we specialize in the design, manufacture, and sales of Veterinary Hyperbaric Chambers.Our team has been creating innovative hyperbaric products since 1973, making sure to put patient safety and satisfaction above all else.
We are seasoned professionals with decades of experience and a complete dedication to helping veterinary practices improve their quality of care.
We also understand that in order to be effective, a Veterinary Hyperbaric Chamber requires the correct setup and the right employee training. That's why we send a dedicated technician to oversee installation and ensure that all clinical staff are trained on how to use their new Hyperbaric Chamber effectively.
Your technician will take you through a training course and once its complete, we provide in-person training, so that practices know how to administer HBOT for pets safely and effectively.
Want to know more? Get in touch with us today!