Order Veterinary Hyperbaric Chambers From Sechrist Veterinary Health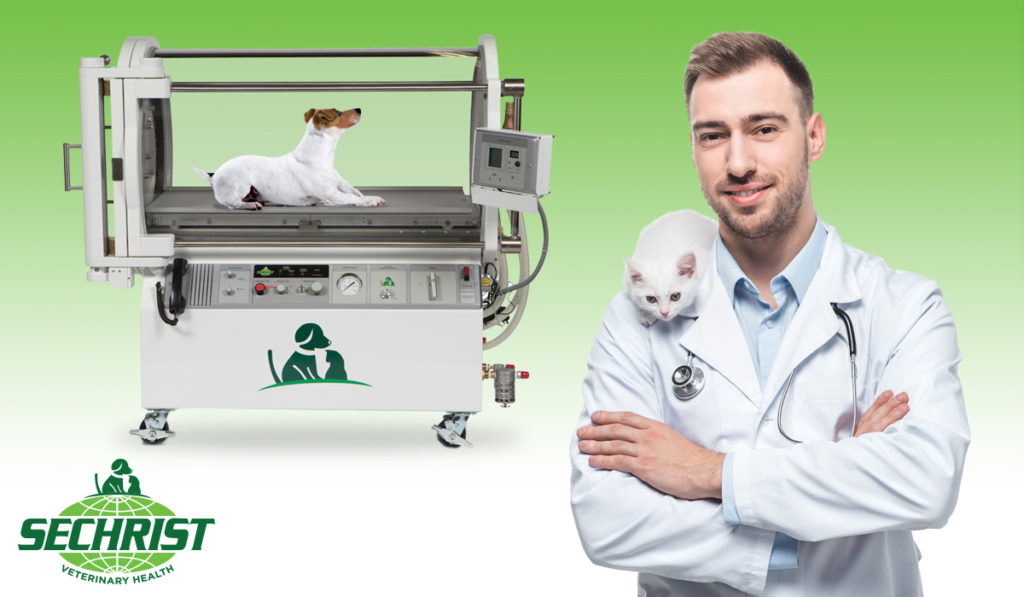 As the head of a thriving veterinary practice, you understand the importance of giving your every patient the special care and attention that they deserve. Your human clients entrust you with the health, safety and wellbeing of their precious pets and that is a responsibility you do not take lightly. You have invested time, effort and capital in ensuring that your practice is staffed with the right people. The kind of skilled and compassionate professionals who show grace and aptitude in dealing both with patients and the humans who love them. You've also worked hard to build a reputation as a practice worthy of your clients' trust and continued patronage.
Interested in offering hyperbaric oxygen treatment at your veterinarian clinic?
Call: 850-510-2781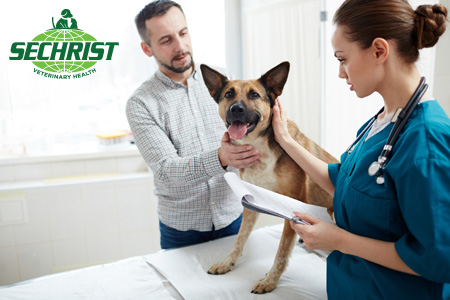 Quite simply, when your clients are worried about their pets, yours is the only name that comes to mind.
But in order to consistently deliver excellence for your patients, your approach to veterinary care must not only be comprehensive but adaptable. They need to be open to new treatments and technologies in order to better suit the needs of their clientele and this is why more and more pet owners are showing an interest in high quality Veterinary Hyperbaric Chambers designed and manufactured by Sechrist Veterinary Health.
What is a Veterinary Hyperbaric Chamber for pets?
Veterinarian hyperbaric treatment harnesses the healing and restorative power of oxygen. Oxygen is an integral component of the cellular processes of all living things. Treatment with Hyperbaric Oxygen Therapy has been used in human medicine for many decades to treat a range of conditions including burns, crush injuries and other forms of trauma as well as decompression sickness or "the bends".
However, the last 30 or 40 years have seen a steady increase in the integration of hyperbaric oxygen therapy for pets. The technology works in the exact same way to treat all kinds of domestic animals and help pets to recover from illnesses and injuries.
How do pets benefit from Veterinarian Hyperbaric Treatment?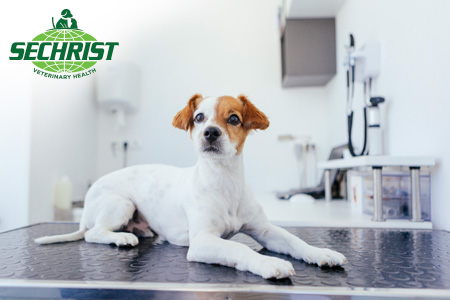 Hyperbaric medicine has a great deal to offer pets and their owners. One of the most appealing aspects of Hyperbaric medicine is its versatility. Veterinary Hyperbaric chambers have been utilized to treat a range of illnesses and injuries by veterinary practices the world over. They have been used to aid a pets' recovery from many different ailments including cuts, crush injuries, burns, septic peritonitis, snake bites and even food aspiration associated problems.
There's no pet too small or too big (within reason) for Hyperbaric Chamber Treatment. It has been applied successfully to all creatures great and small from large dogs to smaller animals like rabbits, guinea pigs and ferrets.
Oxygen therapy is extremely beneficial for pets and their owners because of its safe, gentle and relatively risk-free nature. It works by accelerating the natural bodies' own healing processes and is not dependent on either invasive surgery or pharmaceuticals. There is no chance of an allergic reaction and only a marginal risk of complication, when proper training is implemented.
Being able to offer this gentle and low-risk treatment can make your practice even more appealing to new and existing clients.
How does the HBOT for pets treatment work?
Hyperbaric Animal Chambers are a sealed environment in which pressurized pure oxygen is flooded into the chamber. Provided that proper precautions are taken this is a safe and stress-free procedure for the patient.
Some preparation needs to take place before treatment begins. The patient's body temperature needs to be tested to ensure that it is normal temperature. Increases in temperature can result in an excess of oxygen in the chamber and too much oxygen can in fact have a toxic effect on the patient. The pet must also be freed of any metal items like dog tags, bells or collars as these can present a risk of static shock when they are placed in the chamber wet.
Once in a chamber, the patient just breathes normally. With each breath, a higher concentration of oxygen is delivered into their bloodstream. As more oxygen is delivered to damaged or diseased tissues, the patient's natural healing process is given a drug-free boost.
How will investing in a Veterinary Hyperbaric Oxygen Therapy Chamber benefit my practice?
Pets and their owners aren't the only ones that benefit from Hyperbaric Animal Chambers. Veterinary practices can also benefit in a number of ways from their presence. A high quality Veterinary Hyperbaric Chamber is a great way to build value in your practice, promote trust in your clientele and even increase operational efficiency.
Depending on the size of the chamber and animal/s, multiple pets can theoretically be treated simultaneously, making for more efficient operations and allowing you to administer faster and more responsive care.
What's more, a Veterinary Hyperbaric Oxygen Therapy Chamber in your practice will demonstrate just how seriously you are prepared to invest in a holistic approach to the health and wellbeing of your patients.
Practices have a range of financing options to facilitate easy cash flow and prevent the chokehold that new capital investments can place on practices. If you're concerned about overheads, there are different options that can be discussed. For example, many practices finance their chambers by giving a portion of the proceeds from each treatment to the company that sold them the chamber.
What kinds of conditions can Hyperbaric Oxygen Therapy (HBOT) for pets treat?
Case studies have demonstrated that HBOT for pets can prove effective in the treatment of a number of conditions including, but not limited to;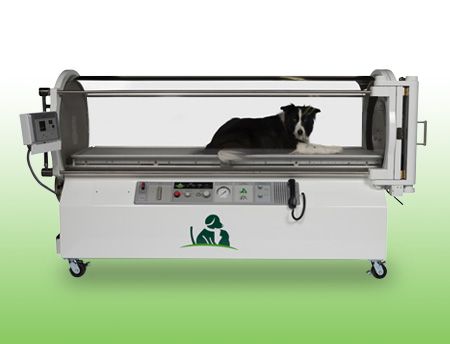 Joint Pain & Arthritis
Inflammatory Conditions
Will I receive training to administer Hyperbaric Medicine safely?
Absolutely! While Hyperbaric Chamber Treatment for pets is a potentially beneficial technology it needs to be properly and carefully administered by a fully trained professional to mitigate risks.
Fortunately, we can provide that training for you as part of the installation process. When an order is placed, we send a dedicated technician to oversee installation and ensure that all clinical staff know how to use their new Hyperbaric Chamber safely and effectively.
Your technician will take you through a training course, and in-person training will also be offered once this course is completed.
Why choose Sechrist Veterinary Health?
At Sechrist, we have dedicated over 45 years to the design, manufacture and sales of Hyperbaric Chambers.Our team has been at the forefront of new technology and cutting edge hyperbaric products since 1973. We have the highest standards in quality and satisfaction, making it only natural for us to expand into the field of veterinary.
Our seasoned professionals have decades of experience and a complete dedication to helping veterinary practices to improve their quality of care.
Would you like more information? We'd love to hear from you!