Veterinary Hyperbaric Chamber Installation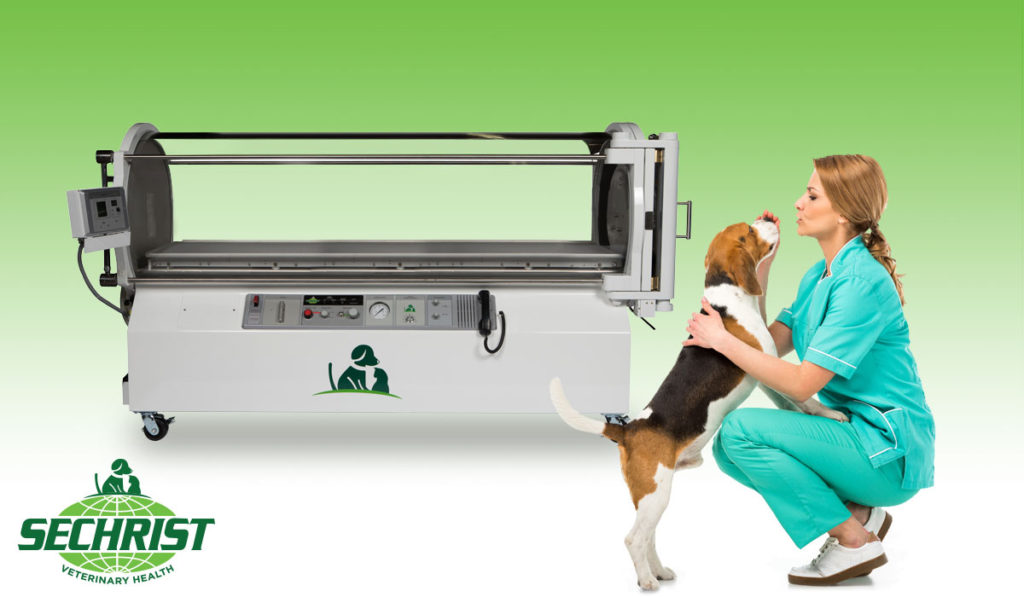 Veterinary Hyperbaric Oxygen Therapy has become one of the hottest trends in professional pet care over recent years, and the installation of a hyperbaric chamber can open the door to a wide range of healthcare treatments for pets. If your veterinary offices are in need of an upgrade and you want to aid animals in their recovery. Especially from various injuries and/or illnesses, these animal oxygen therapy chambers are the perfect solution.
Interested in offering hyperbaric oxygen treatment at your veterinarian clinic?
Call: 850-510-2781
What Exactly Is Hyperbaric Oxygen Therapy?
Hyperbaric Oxygen Therapy (HBOT) was initially used as a treatment for humans (predominantly divers), but the benefits have since transcended this arena to become a useful type of treatment for cats, dogs, rabbits, and other pets of varying sizes. Veterinarians can offer hyperbaric medicine for pets through the installation of a modern hyperbaric chamber.
While the actual HBOT process can be seen as scientifically advanced the basic premise is that the patient is guided into the chamber where they are treated with a combination of high oxygen concentration and increased air pressure. This is designed to make oxygen diffuse into the tissues at a far quicker rate.
Hyperbaric oxygen therapy has been shown to have immensely positive impacts in the treatment of many ailments, including but not limited to: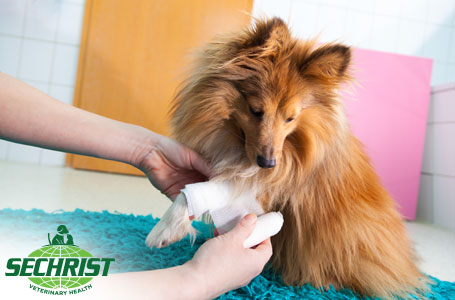 Veterinary hyperbaric oxygen therapy and hyperbaric medicine can produce quick and significant results for pets suffering from any of the ailments listed above. HBOT for pets has truly transformed the world of veterinary services.
Veterinary Hyperbaric Chambers For Sale & Installation
Any veterinary service has the potential to offer oxygen therapy for pets through the use of a hyperbaric animal chamber. After all, the hyperbaric animal chambers are far more affordable than most imagine while they don't take up too much room either. Crucially, any professional vet should have the skills needed to learn the procedures involved – as long as they have the right support.
The recipe for success relies on three main ingredients; the hyperbaric animal chamber purchase, the correct installation, and following the correct procedures. Sechrist is a team of dedicated professionals that have worked in the field of hyperbaric products since 1973, and can support you through each step of the process.
Given the many benefits of injury recovery with hyperbaric for pets, now is the time to embrace this latest innovation in veterinary medicine. .
Hyperbaric Animal Chamber Purchases
If your veterinary service is serious about using the hyperbaric chamber treatment for pets, it's vital that you purchase one of the best products on the market. After all, only the best chambers can produce the high levels of oxygen concentration needed for optimal results – that's the least your patients, and their owners deserve.
Sechrist is a market leader in manufacturing world-class hyperbaric animal chambers. We specialize in products for vets. The fact we design, produce, sell, and install HBOT chambers for veterinary centers around the globe allows you to purchase with confidence – not least thanks to the affordable pricing and extremely helpful agents.
The Installation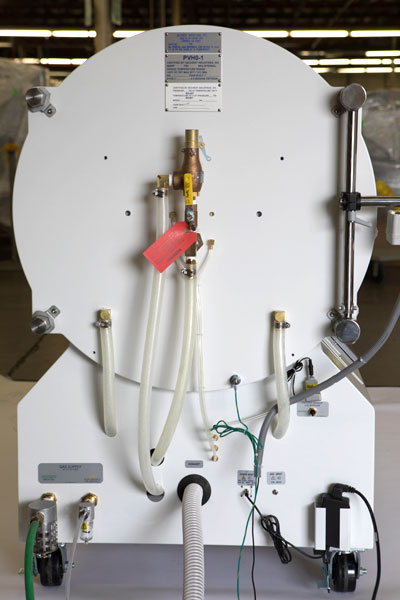 Hyperbaric animal chambers are incredible pieces of technology, but in order to perform at the highest level, they need to be installed and set up in the right manner. Failure in any of these areas compromises their quality and has an impact during treatments. If you want to provide pets with the best support during their recoveries, only a professional installation will suffice.
Sechrist's technicians are the perfect solution. In addition to specialising in the HBOT chambers, our experts can teach your vets about how to use the chambers and discuss issues such as identifying faults that will need immediate treatment. If you truly care about the pets you treat, a professional installation will be high on the agenda.
The Training
Even the best Sechrist veterinary HBOT chamber is futile if your team did not receive the proper training. We aren't only a team of manufacturers, we are a team of pet lovers that care about helping vets provide the best veterinary hyperbaric oxygen therapy possible. This is evidenced by our commitment to your development.
Following installation and the initial briefings from our technicians, you'll be asked to take an online course about HBOT. Upon completion, we provide in-person training to ensure that you're ready to use the hyperbaric animal chamber safely and efficiently. Aside from benefiting the animals livelihood and their owners peace of mind, it'll put your mind at ease knowing you have the best possible training available.
HBOT Chambers Designed For Pets & Vets Alike
While ensuring that pets receive the best possible support is our priority (as well as yours), we also take great pride in supporting veterinary practices and their owners. This is evident in the fact we offer two models of pet oxygen chambers, the SV250 and the SV500.
We design safe, easy to use equipment while also providing the maintenance, training, and aftercare support needed to see the very best results for years to come. Furthermore, we offer a range of repayment options, which gives you the power and control to improve your clinic without risking its financial future. This is hugely important for any veterinary service because the quality of your equipment will be redundant if you no longer have a business.
Our hyperbaric animal chambers truly transform your approach to supporting animal recoveries through a host of issues; providing the quickest and most effective way to restore their health and comfort. When you choose to install one of our high-quality HBOT chambers in your facility (and follow it up with the right training), the foundations of a thriving recovery service will be established.
Discover More Today
Whether you're new to the world of HBOT treatments for pets or have studied hyperbaric chamber treatments for some time, getting the right product and the proper installation is central to using Hyperbaric Chamber Treatment for Helping Ailing Pets. Take the first steps to success by calling 850-510-2781 today.