Purchase Hyperbaric Animal Chambers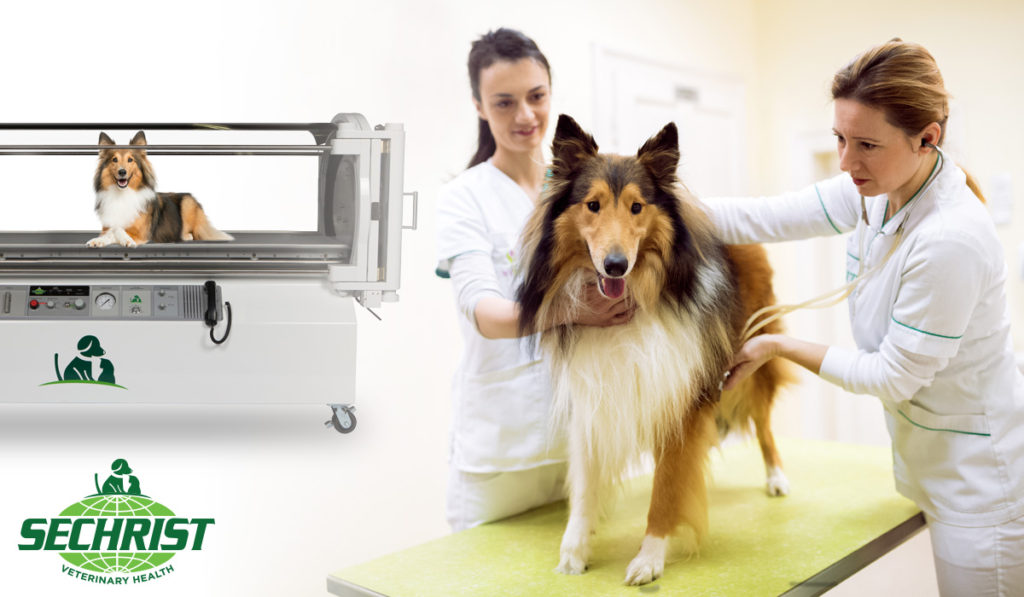 Hyperbaric animal chambers are pieces of equipment that have revolutionized the veterinary services in recent years, providing pets with access to the hugely successful hyperbaric oxygen therapy (HBOT) treatments. Sivet Health takes great pride in helping vets from over 100 countries embrace the power of the procedures through world-class pet oxygen chambers, improving the level of animal care around the globe.
Interested in offering hyperbaric oxygen treatment at your veterinarian clinic?
Call: 850-510-2781
The Function Of Hyperbaric Animal Chambers
Hyperbaric chambers were first designed with human care in mind, particularly for helping divers in their recoveries from post-dive physical trauma. In today's climate, though, hyperbaric chamber treatment is helping ailing pets too.
The chambers work by putting the pet into an environment that is enriched with increased air pressure and oxygen levels. This ensures that oxygen diffuses to muscles far quicker, which can support the recovery from a range of illnesses and injuries. Veterinary hyperbaric oxygen therapy can be used to aid household pets of varying sizes including cats, rabbits, dogs, and more, providing huge benefits during the treatment of the following conditions: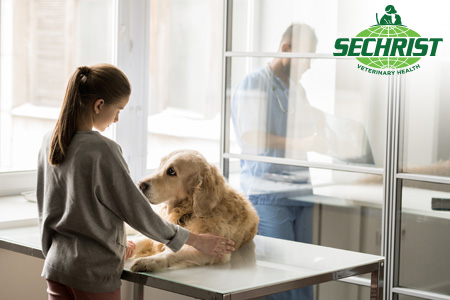 Using pet oxygen chambers as an adjunctive medicine has become an increasingly common solution for the world's top veterinary clinics. You can order veterinary hyperbaric chambers from Sechrist Veterinary Health to bring your clinic into the modern day.
The Benefits Of Using HBOT For Pets In Your Clinic?
Before making an investment, many clinics will rightly ask "why do veterinarians need hyperbaric treatment for animals?". After all, we've all been guilty of adding new equipment that offers very little other than an ego boost. HBOT for pets, however, is far more than a vanity project.
While it's worth conducting more research into how hyperbarics is helping save pets, the fundamental rewards of incorporating the oxygen chambers are as follows:
Supports pets through an extended range of conditions.
Provides pets with the quick recoveries they deserve, resulting in greater health and comfort.
Supports a greater number of pets by speeding up the treatment times.
Gains more business by showing pet owners you boast the latest and greatest tech.
Provides pets with an immensely safe treatment with little/no side effects.
Frankly, then, the benefits of hyperbaric oxygen therapy for pets are vast and varied. Given the accessibility and affordability of oxygen chambers and hyperbaric medicine for pets, now is the time to make the transition.
A Comfortable Treatment For All Pets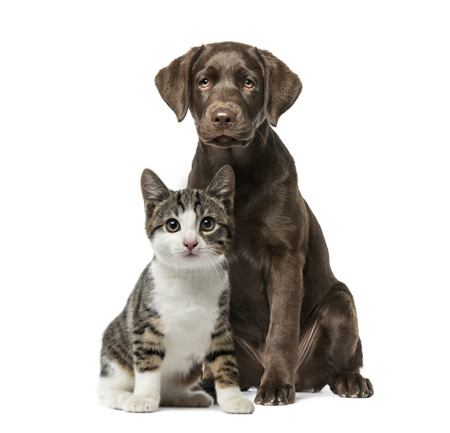 Whether looking to use our smaller oxygen chambers (SV250) for cats and/or birds etc., or provide HBOT treatments in our larger oxygen chambers (SV500) for bigger pets such as large dog breeds; the wellbeing of the patient is paramount. The chambers allow for 3x as much concentrated oxygen to reach the lungs, which in itself puts the pet in far better condition.
The chambers are built specifically with pets in mind, providing a relaxed and calming environment at all times. While pets may still have discomfort from their injuries, symptoms, and pain are significantly reduced, particularly when used in conjunction with the right medicines.
Our technicians are always happy to discuss further additions that can make life more comfortable for pets, such as soft blankets. Pets can also relax after their oxygen chamber session to promote an even better recuperation.
Why Choose Sivet Health Hyperbaric Animal Chambers?
When you are considering incorporating the idea of veterinary hyperbaric chamber treatment for pets into your clinic's operations, it's imperative that you find the perfect oxygen chambers on the market. Sivet Health is the answer.
Our highly experienced team of professional researchers, technicians, and manufacturers have worked in the field of hyperbaric oxygen chamber creation and installation since 1973. We have helped thousands of facilities across the globe, and take great pride in providing the premier service that you (and your patients) deserve.
Hyperbaric treatments for pets should not be taken lightly, and you need to invest in the best chambers. SiVet Health uses the very latest technologies, offering HBOT chambers in two sizes, our SV250 and the SV500. Crucially, our commitment to you doesn't end at the point of sale.
We care about animals and the level of care they receive. Likewise, we want to see quality veterinary practices like yours thrive. As such, our technicians will provide a thorough installation and oxygen chamber testing process to ensure that everything is working as expected.
It's equally important for vets to understand how to get the most out of their oxygen chambers. Therefore, we'll point you towards the very best course on the subject before providing in-person training to ensure that you're all set to go. Giving pets access to the rapid recoveries they deserve has never looked better.
A Great Investment For Businesses
While pet care needs to be at the top of every vet's agenda, it's impossible to ignore the business elements. Like any other addition, pet oxygen chambers must bring benefits for the company too. Thankfully, they do.
The fact you'll treat more pets across multiple conditions will take revenue to a whole new level. As such, the HBOT chamber will pay for itself in no time. By choosing Sivet Health, you can also take advantage of flexible repayment plans to remove any initial strains on your bank balance.
This additionally enables you to place your full focus on utilizing the HBOT chambers to their full potential, which encourages a far faster transition and produces a better outcome for all pets that visit your veterinary clinic for the associated treatments.
Order Your Hyperbaric Animal Chamber Today!
If you run a veterinary service and wish to start experiencing the benefits of using oxygen therapy for pets, SiVet Health can provide the comprehensive service needed to support you through the transition.
To learn more about the different oxygen chambers we offer and arrange an installation, call 850-510-2781 today.