Veterinarians Will Expand Their Referral Base With HBOT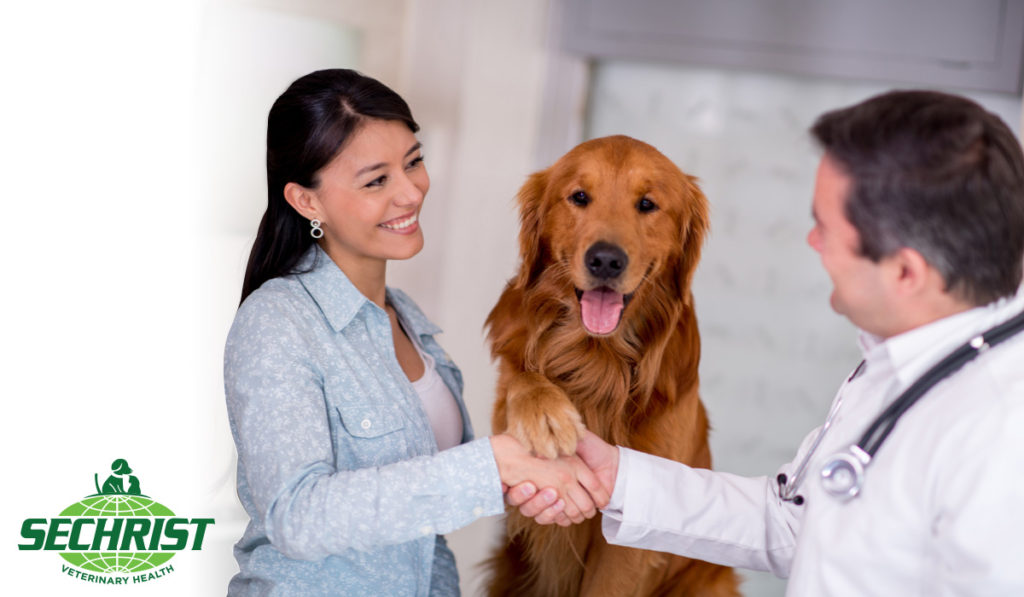 Countless different strategies can help veterinarians expand their referral base and thus increase their business. However, one of the most reliable ways to grow your practice is to offer more advanced services not provided by other veterinarians; helping you stand out from the competition and give you the upper hand.
Interested in offering hyperbaric oxygen treatment at your veterinarian clinic?
Call: 850-510-2781
One of the most popular, but relatively uncommon, veterinarian services available today is Hyperbaric Oxygen Therapy (HBOT). Aimed at treating several ailments such as rattlesnake bites, vasculitis, or even a tooth root abscess, HBOT is quickly becoming one of the most popular types of treatments available. Thanks to its effectiveness in healing certain conditions.
Unfortunately, the investment can be a little too much for smaller veterinary practices. There's training required to use the machine effectively and safely, plus you also need to consider the initial setup, maintenance, and repair costs. It's a substantial, but smart monetary investment, but is it worth it in the long run? In this article, we're going to discuss how veterinarians can expand their referral base with HBOT and why it's worth your time even if you're a relatively small practice.
What Exactly is Hyperbaric Oxygen Therapy?
Hyperbaric Oxygen Therapy is all about harnessing the power of oxygen. It involves placing the patient in a pressurized chamber. It often contains an air pressure that is three times higher than our normal atmospheric levels. Under these conditions, when breathing, the lungs of the patient gather more oxygen, carrying it around the body through the bloodstream. The increased oxygen levels help to improve health by fighting bacteria and stimulating the release of growth factors and stem cells which encourages the body to heal itself naturally.
Below is a partial list of all of the ways HBOT can be used as a treatment option, containing many of the most common conditions it can heal: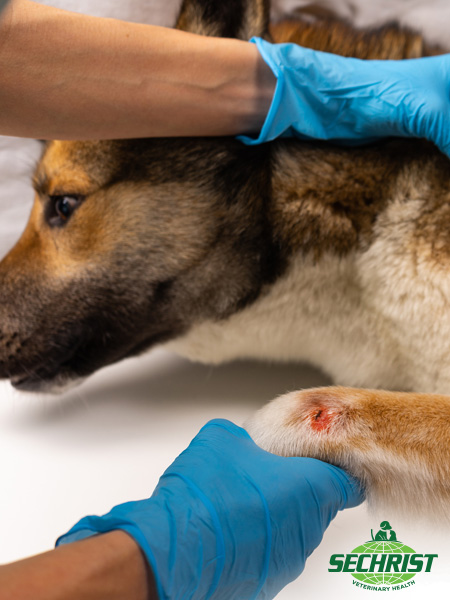 Historically, HBOT typically found its use as a last resort for the treatment of certain stubborn conditions. However, recently, many vets have found it useful as an alternative treatment to more invasive procedures. It is especially helpful for animals where healing remains a complicated, potentially lengthy process.
As a result, many pet owners have developed an affinity for HBOT and its use as an option for treating specific injuries. With this new knowledge, many owners have gone in search of veterinary practices using HBOT chambers. More often than not, these practices are rare to find, so a referral from another vet becomes the method of choice in their search.
How HBOT Can Expand Your Referral Base
Recently, due to increased media coverage, HBOT has gained popularity, especially in the field of veterinary medicine. This popularity has led to a rise in awareness, causing more clients to request it as a form of treatment. Unfortunately, a lot of veterinary practices still don't have the equipment or the training necessary to offer such a service, hence why many are forced to refer clients to neighboring practices.
With the continual loss in revenue, an increasing number of these vet practices have chosen to install a chamber; leading to an increase in profits and a draw in new clientele. Being an early adopter of HBOT leads to some long-term benefits, especially when it comes to solidifying your reputation as a trusted and reputable vet. Our comprehensive service plan, which includes financing and installation, and guidance from our knowledgeable technicians, can help you take the first step towards the expansion of your veterinary practice.
How Can We Help?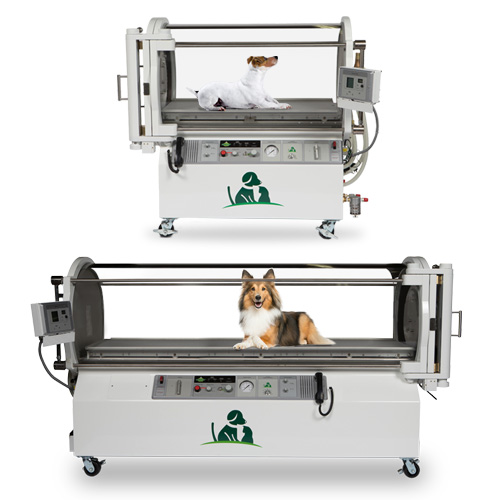 As specialists in pet oxygen chambers, we can offer different sizes suitable for practices regardless of their scale*. It is our responsibility and dedication to both the veterinarian and pet that drove us to design chambers with the ability to treat multiple patients simultaneously for both small and large animals. With our industry experience, we've created safe, easy-to-use HBOT equipment that is already being used professionally in many veterinary clinics all across the country.
With over 40 years of experience, we can guarantee quality, practical design, and products that are engineered to last. We also provide regular maintenance and servicing from our trained technicians to ensure that our hyperbaric chambers continue serving your practice efficiently and with no hiccups.
Below, we've listed a couple more advantages of working with us to expand your referral base using HBOT:
Receive proper training for using hyperbaric oxygen therapy
Online education that covers the fundamentals of hyperbaric oxygen therapy
In-service equipment training that takes place after installation
On-site training in the application of HBOT
Training in hyperbaric medicine with multiple phase on-site training in hyperbaric medicine safety
Financing options to make obtaining a hyperbaric chamber more affordable for your veterinary practice
Safety is one of the most critical aspects of using a hyperbaric chamber effectively, hence why we put a heavy emphasis on training your staff members so that they understand how to use the equipment in a safe and controlled manner.
If you'd like to learn more about our services or want to book a consultation, we're here to help. We'd be happy to answer any questions you may have and assist in deciding if the addition of an HBOT chamber is right for you.
*Please contact us for more information about the exact measurements and scale needed for each chamber.