Learn More About HBOT Investment for Veterinarians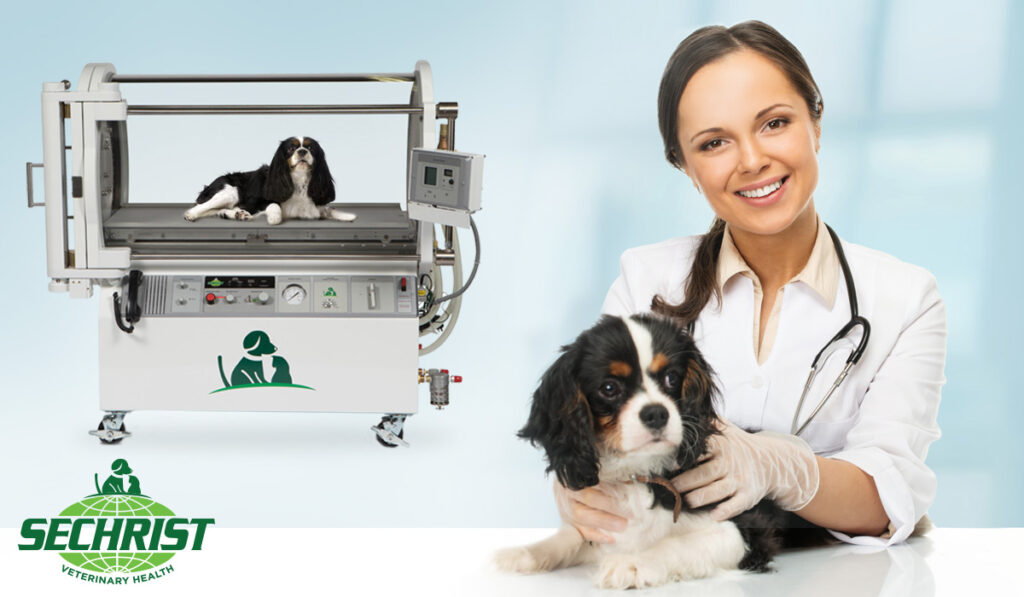 The veterinary industry has gradually innovated over recent years, but with the growing awareness and popularity of Hyperbaric Oxygen Therapy (HBOT), we're beginning to see a shift in how veterinary practices function plus veterinarians will expand their referral base with HBOT.
Interested in offering hyperbaric oxygen treatment at your veterinarian clinic?
Call: 850-510-2781
HBOT is a popular new treatment option for pets which involves the delivery of pressurized oxygen to the animal's bloodstream. From the standpoint of the veterinarian, the application of the treatment utilizes a transparent acrylic cylinder filled with pressurized oxygen at increased atmospheric levels to improve the overall health of the animal. The animal's natural healing processes are enhanced through the release of growth factors and stem cells and the fighting off of bacteria. Shop for veterinary hyperbaric chambers for sale.
In the past, HBOT was a popular last-resort treatment for conditions that were too difficult to treat, including the following: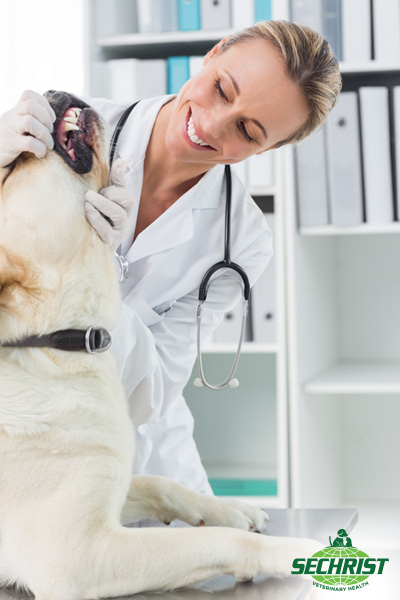 The above case studies illustrate how HBOT helps veterinarians treat different conditions in a variety of pets. A testament to HBOT's widespread reliability is evident through its long-standing use on human beings.
Why Aren't More Practices Using HBOT?
With such a great treatment option available it begs the question; why aren't more veterinary practices using HBOT?
HBOT's use is limited because some veterinarians have yet to adopt the technology. As a result, veterinary practices not offering HBOT are forced to refer clients to other clinics in the area. Potentially causing a loss in clientele or creating a stigma about the clinic and its unwillingness to explore new innovative treatments.
However, those veterinary practices who do take the initiative can take advantage of HBOT as a source of reinvestment into their clinic. Investing in new equipment and the training required increases the clinic's referral base and sets them up to become a dependable veterinary practice. Not only will clients be attracted to the facility, but referrals from surrounding clinics not offering HBOT will likely increase. Having the ability to expand possible treatment methods means a clinic will build a better reputation as a business and become a more reliable and trustworthy veterinary clinic.
If you are interested in upgrading your clinic, our professional hyperbaric chamber installation and training services can help to equip your veterinary practice with the tools and knowledge needed to expand the list of treatments available at your clinic.
How Can We Help?
We're specialists in pet oxygen chambers, offering different sizes that are suitable for both small and large pets. Our chambers are designed to be used for a variety of animals and are also large enough to treat multiple patients at the same time if needed. Our industry experience has imparted us with the knowledge and skills we need to create safe, easy-to-use HBOT equipment that your staff can quickly learn to use. Currently, our human hyperbaric equipment and animal chambers combined, are in use in over 120 countries.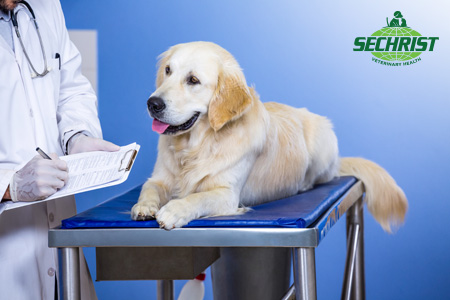 Thanks to over 40 years of experience in this field, we offer a level of confidence and quality that can help you lift your practice and give it the attention it deserves. Not only do we provide the product, but we also offer professional training services to ensure that you and your staff not only know how to use the HBOT equipment but can maintain it should something go wrong.
When working together with us for your HBOT equipment installations and training, we'll ensure that your staff members fully understand the processes involved and how to remain safe when using the hyperbaric oxygen chamber — like with most medical treatments, having the knowledge and necessary understanding of the equipment and its uses is essential to the overall wellbeing of your patients. That is why we include professional installation and training with every chamber purchase to ensure our clients get the most out of their HBOT investments.
Our industry-standard hyperbaric oxygen chambers are also incredibly versatile given their size. Whether you're a relatively small company that is only just beginning in the veterinary industry or a well-established veterinary practice in your local area, we have HBOT solutions that will be ideally suited for your needs.
Below are just a few of the advantages that come with partnering with us on expanding your practice and taking the initial steps to offer HBOT treatments.
Our professional team will educate you and your staff on how hyperbaric oxygen therapy works, training them on all of the components and processes involved.
Our online education and study resources cover the fundamentals, meaning you and your staff can learn how to use hyperbaric oxygen therapy at a time that's convenient for you.
Our comprehensive in-service equipment training takes place as soon as the installation process has finished.
We provide two whole days of hands-on training to teach you and your staff how to use the machines correctly.
We understand that investing in a hyperbaric oxygen chamber can be expensive, but that's why we've put together financing options that are perfect for clinics that are just getting started. Our financing options will help to lower the initial investment costs of adding HBOT to your list of treatment options, and our professional services will ensure that you and your staff are eased into its use.
To learn more about our services, please contact us today. Alternatively, you can book a consultation, and we'll provide all the details necessary in understanding the installation process and training required for the use of our hyperbaric chambers.