Veterinarians are Advancing Care with Hyperbaric Oxygen Therapy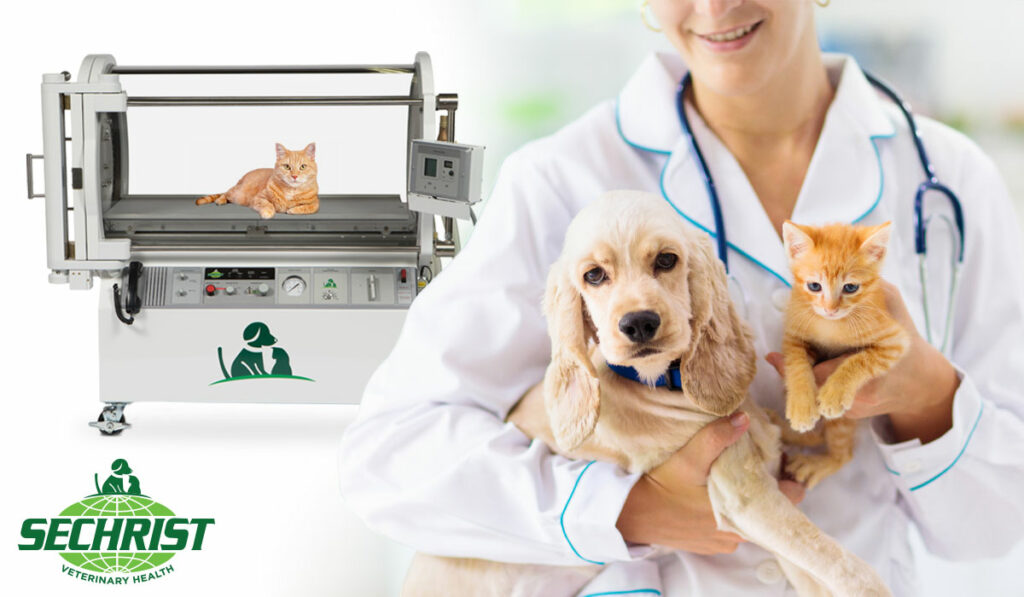 It can be devastating when it seems like there are no more treatment options available for your pet. However, technological advancements are providing new possibilities, including veterinary hyperbaric oxygen therapy. Researchers have discovered that oxygen can be used to help animals heal.
Interested in offering hyperbaric oxygen treatment at your veterinarian clinic?
Call: 850-510-2781
Oxygen has a range of different therapeutic processes that can be suitable for a variety of various medical conditions, both in humans and animals. Within a year, our hyperbaric oxygen chamber has already provided over 2,000 treatments to animals.
How Does This Solution Work?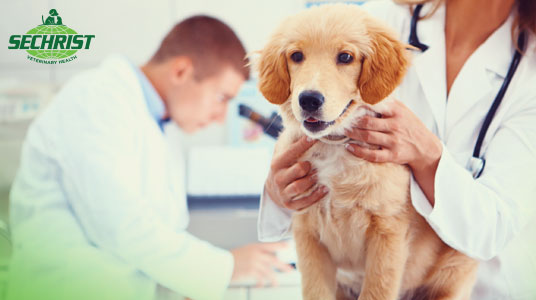 Hyperbaric oxygen therapy dramatically boosts the level of oxygen provided to patients through plasma. Under increased atmospheric pressure, the now oxygen-rich blood plasma can diffuse three times further into the damaged tissue. This added pressure inside the chamber also causes the body's viscous fluids to absorb the oxygen, making the levels carried by the red blood cells inconsequential. Since various conditions can impact the body's oxygen levels, the addition of hyperbaric chambers in veterinary clinics is incredibly beneficial.
The ability to deliver oxygen to animals in various amounts provides a range of benefits.
For instance, wounds heal more rapidly when there is a significant reduction in the level of swelling and inflammation. The increased level of oxygen to damaged cells improves the control of infections, including those bacterial in nature. A higher concentration of oxygen could potentially reduce or eliminate cells affected by an infection.
Additionally, there is a reduction in the impact of toxic substances, which effectively preserves the damaged tissues. Research shows there is a possibility of increased stem cell activity; over time, as our pet's age, this activity diminishes and in turn, lengthens the time it takes the body to heal. Through HBOT, there is a possibility for an improvement in this stem cell activity. Blood cell development can also increase, which dramatically improves the level of oxygen going through the body. An increase in oxygen means the chances of tissue dying are slim.
Issues Commonly Treated With HBOT
HBOT treats a wide range of medical issues that we frequently see in animals under a veterinarian's care. For instance, a vet typically uses it for post-surgical or dental treatments, due to the decrease in the time it takes the animal to heal.
Senior animal patients who suffer everything from paralysis to inflammation and arthritis can also receive oxygen therapy. Providing them with relief and ensuring effective pain management.
There are also a variety of other issues that are treated including: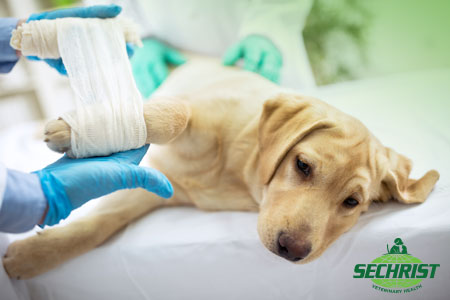 Post fecal transplant
Smoke inhalation
Cellulitis
Near drowning
Fractures
Frostbite injury
We expect the above list will grow dramatically in the future.
Examples Of Oxygen Therapy Treatment
Some patients have found hyperbaric oxygen therapy to be incredibly effective. For instance, a dog named Gracie was brought into a local vet practice by her owner after being stuck upside down in a heating vent. Gracie was in serious condition, suffering from intracranial pressure, it was important she received treatment right away.
Since the practice in question did not have a chamber, Gracie and her owner received a referral to another nearby facility. Within the first week of the HBOT sessions, Gracie slowly but surely began to improve, returning to normalcy within months.
Being within minutes of an HBOT facility can make a world of difference, like Gracie, there have been plenty of dogs who have suffered near-death experiences. Recently, an animal experienced severe burns and breathing problems after being involved in a house fire. Again, within minutes, the animal was put through an HBOT session. Over 35 sessions later, the animal is now almost completely healed. Cases like these inspire owners and vets alike to explore new treatment options.
Options For Expanding your Veterinarian Practice
Lately, there has been an increase in requests for this type of alternative treatment. HBOT is rising in popularity yearly; it is only a matter of time till we see an improvement in medical coverage for it as well.
With the addition of a hyperbaric chamber to any facility, comes the need for training and certification. Safety for the animals and their caregivers is our number one priority, and with every chamber purchase, we provide onsite instruction and educate employees before installation.
Though purchasing a chamber may seem daunting and perhaps risky, we have found that those who have invested in this treatment have not only seen interest from their clients but have also experienced an increase in referrals from clinics in the surrounding community.
Understand HBOT
If you would like more information about our chambers, please feel free to contact our team. We want to ensure you have all the information necessary to make an informed decision on whether a hyperbaric chamber is right for your practice.
Or perhaps you are interested in learning more about hyperbaric and how it works. If so, follow us on Facebook to stay informed on the latest trends and keep up to date with our webinar schedule. Our webinars are a great way to learn more about the industry and get information directly from the veterinarians conducting the research. Get educated on the science behind the treatments, and you'll have a better understanding of why HBOT has become so popular.