Through the past several decades, the field of veterinary wound care and trauma care has mirrored human care. The use of hyperbaric oxygen therapy (HBOT) has increased in both human and veterinary trauma use. It is frequently used in the treatment of necrotizing fasciitis, complicated and infected wounds, burns, and crush injuries.
Interested in offering hyperbaric oxygen treatment at your veterinarian clinic?
Call: 850-510-2781
HBOT is available for veterinary use, but it is still significantly underutilized, this is partly due to the lack of familiarity with the therapeutic approach, team training needs, and high initial investment. As long as therapy is prescribed by a licensed veterinarian, most veterinary pet insurance companies cover hyperbaric oxygen therapy for traumatic injury and hyperbaric oxygen therapy for wound care.
The use of HBOT for wound care is not meant for healthy, normal tissues. It may be good for generalized healing, but it works best for impaired healing such as severe swelling, infection, crush injury, radiation scars, and hypoxic tissue. It is designed to be used in addition to the management of issues where there is chronic oxygen deficiency and isn't optimal for healing.
Gas Laws And The Scientific Basis For HBOT
In a famous experiment in 1960, Dr. Ite Boerema demonstrated that hyperbaric oxygen alone kept exsanguinated pigs alive in the absence of hemoglobin (Boerema 1959). This experiment was the start of providing early evidence where physics properties were applicable in vivo with HBOT. The mechanism of action for this therapy is set up in a number of gas laws as followed:
Boyle's law
Dalton's law
Graham's law
Henry's law
Physiologic Mechanisms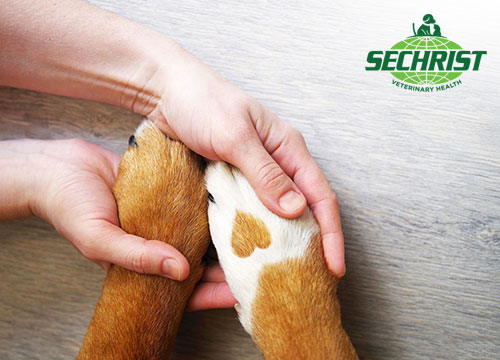 Wound healing is the process where the body replaces damaged tissue with living tissue. Would healing has been studied extensively. The steps involved in wound healing have been created and established to overlap phases of proliferation, inflammation, and remodeling. Any disruption to these processes could result in abnormal wound healing.
HBOT plays a vital role when there is abnormal wound healing. There are multiple overlapping and intertwined processes including:
Vasoconstriction and reduced inflammation
HBOT enhances the function of leukocytes
Direct antibacterial and antifungal effects of HBOT
Indirect antibacterial and antifungal effects of HBOT
Increased distance of oxygen diffusion
Reduction of ROS in ischemia/reperfusion injury
Neovascularization
Stem cell induction/promotion properties
Pain medication
Longer-term effects (days to weeks)
Providing HBOT To Veterinary Patients
HBOT is starting to be used more as an effective and valuable tool in the care of veterinary patients, especially as an additional therapy to existing protocols for conditions such as ischemia-reperfusion injury and complicated wounds. Providing HBOT to veterinary patients requires an excellent familiarity with hyperbaric oxygen equipment and strict safety guidelines. It's not a strictly difficult procedure, but there are many safety principles and guidelines that need to be followed. HBOT utilizes 100% oxygen in the majority of cases. The duration of the treatment will vary case by case. Consideration about medical history, current status, medications, restrictions, and the need for further monitoring needs to happen before a treatment plan can start. It's common for treatment plans to be altered. Because there is some associated risk with the treatment, adherence to proper preparations is the goal to ensure patient and operational safety.
HBOT For Small Animal Veterinary Practices
HBOT is becoming a popular treatment option in clinics. The treatment involves using a transparent acrylic cylinder filled with pressurized oxygen at an increased atmospheric level to help improve the overall health of the animal. The patient's natural healing process is enhanced by the release of growth factors and stem cells to fight bacteria.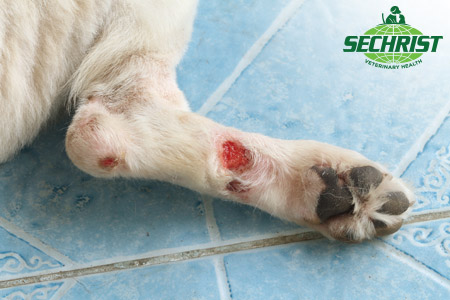 HBOT used to be utilized as a last-resort treatment for conditions that were too complex to treat, including the following:
Severe Tissue Trauma
Delayed Wound Healing
Sciatic Nerve Lesion
Traumatic Sacral-Coccygeal
Adjunctive HBOT has also proven effective in treating Ischemia
Canine Pancreatitis
Thermal Burns
Feline Polyradiculoneuritis
Vasculitis
Snake Bites
intramuscular Chemotherapy
Septic Peritonitis
Severe Degloving Wounds
Tooth Root Abscess
Acute Necrotizing Dermatitis
Recently there has been an increase in media coverage and HBOT has grown in popularity. This is especially the case when it comes to veterinary medicine. This coverage has led to a massive increase in awareness which has caused more clients to ask for it as a form of treatment for their pets. However, many veterinary practices are unfortunately unequipped or have a lack of training to provide the treatment needed. Many veterinary practices are being forced to refer their clients to neighboring practices.
Because of a continuous loss in revenue from having to turn patients away, more and more vet practices are now making an HBOT investment for veterinarians and installing a chamber. This has led to an increase in profits and bringing in more clients. If you become an early adopter of the HBOT treatments you will see some long-term benefits, especially when it comes to increasing and maintaining your reputation as a reputable and trusted vet.
Conclusion
HBOT shows promise when it comes to the management of a number of animal species for the treatment of traumatic or complicated wounds, ischemia-reperfusion injury, infected or venomous bites, burns, crush injuries, compromised surgical grafts, and more similar conditions. There is proven evidence that shows improved wound healing and management take place when using this method of treatment.
Applying HBOT in an earlier and more consistent manner, coils see better long and short-term outcomes without the need for additional or more invasive treatments, minimizing long-term care, and possibly reducing the need for drug treatments.