Oxygen Therapy for Veterinarians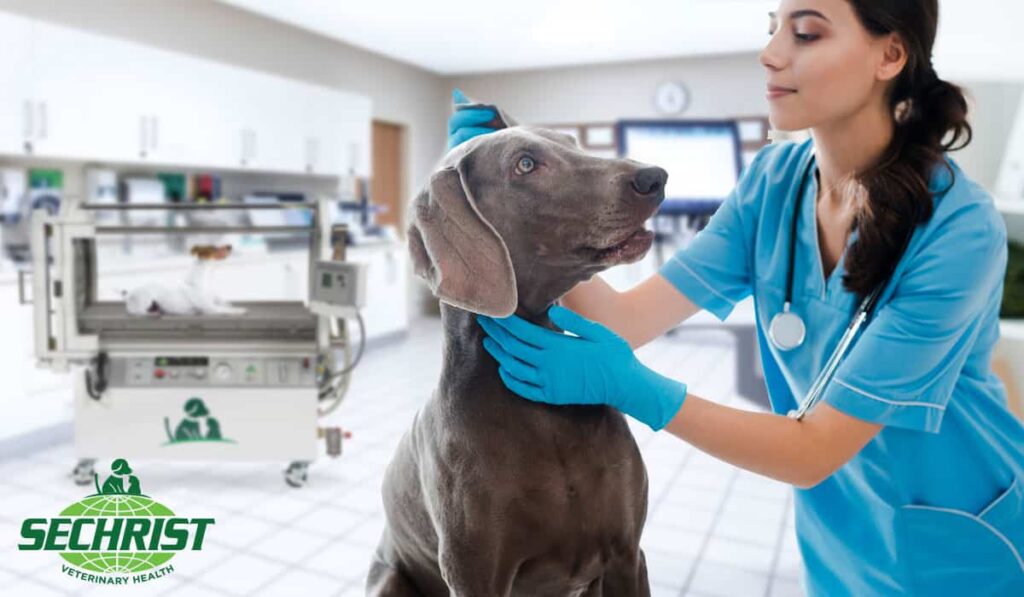 Veterinary Hyperbaric Oxygen Therapy and Veterinary Medicine is an effective and reliable modern means of care for pet patients of all types. Based on the evidence, this treatment method indicates it can treat and heal conditions like tooth root abscess, canine pancreatitis, thermal burns, and many others.
Interested in offering hyperbaric oxygen treatment at your veterinarian clinic?
Call: 850-510-2781
Additionally, due to the hyperbaric oxygen therapy's rapid healing powers, it is an effective method of treating trauma-linked animals' cases.
The following are the Benefits of Hyperbaric Oxygen Therapy for Pets:
Offers treatment solution where other methods may fail
Provides long-term and short-term treatment for various injuries and illnesses
It is an effective treatment method for all pet sizes
The method has no side effects, especially during injury treatment
The technique is ideal for several ailments
Hyperbaric oxygen therapy enhances the healing process due to high oxygen levels delivered to the wound's tissue
In humans, Hyperbaric Oxygen Therapy is also common in treating chronic and acute conditions that occur due to lack of oxygen. The treatment application has been in use for years.
Painlessly and safely, a patient inhales and absorbs oxygen present at the hyperbaric chamber as there is greater pressure in the chambers than the average sea level pressure. The application of Hyperbaric Oxygen Therapy in veterinary medicine is similar to human medication.
Choose Sechrist Veterinary Health
Sechrist Veterinary Health is a reputable and trusted Veterinary Hyperbaric Chamber Suppliers. The chambers are high-quality structured, and manufactured based on specific requirements of the animals. These chambers Offer Holistic Hyperbaric Oxygen Treatment for Pets.
With more than four decades in hyperbaric chamber installation, manufacturing, and design, the company has built its name based on its quality standards.
Each chamber's design meets the animal patients' specific requirements, and the chambers' structures are simple and easy to use.
Hyperbaric oxygen therapy has various benefits of veterinary medication, as many research and studies have facilitated this specific treatment method's success when managing multiple forms of illnesses and injuries.
What Is Veterinary Hyperbaric Oxygen Therapy?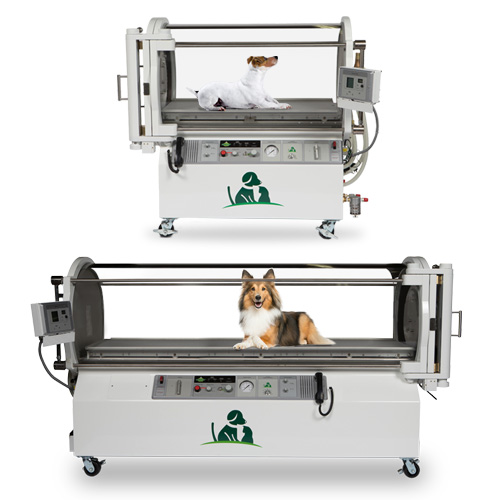 Veterinary Hyperbaric Oxygen Therapy is a medical treatment method that uses the healing nature of oxygen that usually involves hyperbaric chambers. When you place the pet inside the chamber, it gains additional oxygen in their every breath until they respire 100 percent of oxygen.
The distribution of oxygen across the body plays an essential role in the recovery of all types of illnesses since its amount increases in the pet's bloodstream.
The increased oxygen supply in the body enhances growth elements and stem cells' stimulation since the oxygen acts like fuel, hence enabling the body to heal itself. The FDA already accredits hyperbaric Oxygen Therapy in various applications such as gas poisoning and tooth rooting.
Besides being effective in various applications, Veterinary Hyperbaric Oxygen Therapy is also effective in aiding pets' recovery in non-invasive forms. Visit Sechrist's website to Learn More about HBOT Investment for Veterinarians.
Application of Veterinary HBOT for Trauma Related Cases in Animals
As mentioned above, the primary advantage of placing an animal in a hyperbaric chamber is to increase its oxygen intake. A faster flow of oxygen in the bloodstream aids the expression of various healing modulators.
Additionally, studies indicate the impact of hyperbaric oxygen treatment on bone grafts incorporation to the level where the HBOT may even enhance things such as the recovery and growth of the backbone after surgical treatments.
Therefore, it can potentially aid delayed and painful recovery periods, improving the reliability of other treatment methods; hence, Veterinarians Will Expand Their Referral Base with HBOT.
Medical Gases for Veterinarians
Medicinal gases are very crucial in animal treatments. They include nitrous oxide and hyperbaric oxygen.
Besides its application as a medical tool, nitrogen gas plays an essential role in cryosurgery, which applies in the treatment of cancers and skin conditions. For pets, this surgery method is useful in treating lesions or tumors where the pet is constantly licking, biting, or scratching.
In most cases, cryosurgery treats tumors found in areas that are difficult to reach. Cryosurgery commonly applies liquid nitrogen, which is several degrees below zero. This procedure instantly freezes tissues and quickly eliminates small cysts, warts, and other skin tags.
This process is usually performed under anesthesia since it is painful.
The following are some benefits of nitrous oxide:
Enhances the induction of other anesthetics and upholds anesthesia when combined with oxygen
Speeds the recovery time for pets
Stabilizes pets after and during surgical procedures
Hastens the usual postoperative healing while optimizing antibiotics benefits with HBOT
Oxygen gas is usually a critical gas in a veterinary medical environment since it is useful in treating various respiratory conditions and enhances stabilization. Similar to human beings, animals also develop certain illnesses and conditions that limit the oxygen levels getting into the lungs.
Although oxygen is essential for breathing, a lot of it can lead to oxygen toxicity if exposed to too many concentrations over many days. Therefore, vets should thoroughly examine and understand the underlying illness causes of the pet.
Additionally, supplemental oxygen helps keep the patient temporarily comfortable until the vet performs additional tests.
What to Expect During a Hyperbaric Oxygen Therapy Treatment
The treatment takes one to two hours, and you should conduct it one to three times a day. You should also ensure the time spacing is at least four hours. Most pets look relaxed and calm during the Hyperbaric Oxygen Therapy as many of them sleep.
Hyperbaric Oxygen Therapy is an excellent method of speeding up the healing process. It can also minimize or remove the need for undertaking invasive procedures like surgery, hence saving your time and the treatment cost. Generally, the effects of Hyperbaric Oxygen Therapy are:
Reduces swellingStimulates the formation of new blood vessels into the swollen or healing tissue
Reduces pressure caused by the spinal cord or head injuries
Enhances the healing of the wound
Improves the infection control
Therefore, it is essential to adopt this modern technology to enhance your pet's life quality and quantity. Besides improving the quality of your pet's life, Hyperbaric Oxygen Therapy chambers can also help them to live longer.