Hyperbaric Oxygen Therapy and Veterinary Medicine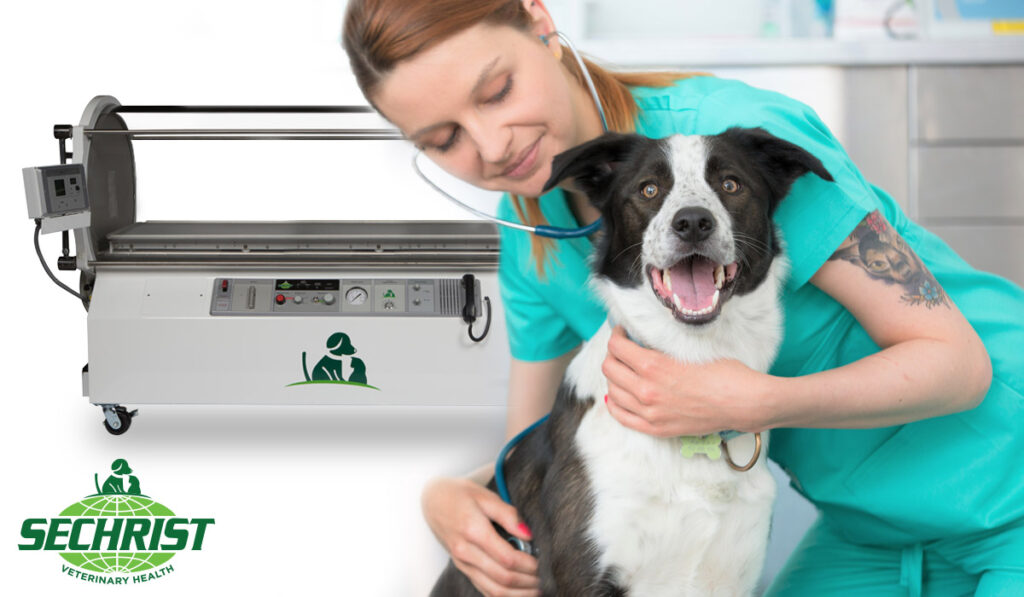 Hyperbaric medicine is a form of veterinary care that has been very popular in recent years. The technology for such care has come leaps and strides, and now, more and more veterinary practices are reaching out to suppliers to help them include such treatment options within their veterinarian clinics.
Interested in offering hyperbaric oxygen therapy at your veterinarian clinic?
Call: 850-510-2781
Hyperbaric Oxygen Therapy for Veterinary Patients
In order to offer hyperbaric medicine at your veterinary clinics, you'll need to keep up with the changing times. There are more hyperbaric chambers on the market than ever, and finding the right one is key to providing hyperbaric medicine for pets in your area.
Considering how much we love our pets, we bring them into the vet for tiny reasons that even slightly worry us. And because of this, hyperbaric oxygen therapy can be very beneficial. Let's run through a few of the main benefits below: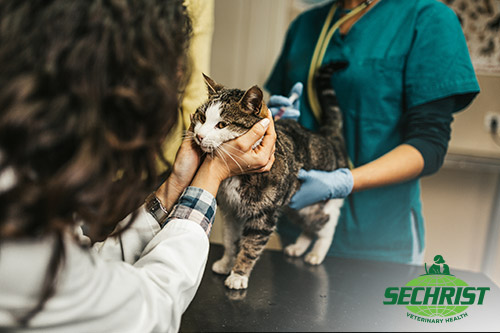 Such things as rapid healing can be achieved via hyperbaric oxygen therapy. Ensuring that animals are kept safe and secure in a containment chamber, which is then flooded with oxygen, can ensure your hospital moves pets in and out as fast as you need to. And because of the rapid healing element, the patients you're caring for are unlikely to be at discomfort because of this fast paced system.
Similarly, it's a very simple form of care that comes with some incredible benefits, including those we mentioned above, and that makes it such an accessible form of veterinary care. Indeed, with Hyperbaric medicine for veterinary patients, it's ensured that oxygen itself can be used as medicine.
Hyperbaric Oxygen Therapy for veterinarians can very well advance the care you are able to provide to the patients you serve on a daily basis. Oxygen itself can do a lot for the body, and thanks to its continued successful use on humans, the fact that it can now be applied to animals can really help to boost local veterinary businesses. So, offering Hyperbaric Oxygen Therapy in your practice could be a real step up for patient care in your area, but how would you go about upgrading to such an option?
Veterinarians will expand their referral base with HBOT, and it's about time you did the same for your practice. Because of this extremely beneficial element in introducing Hyperbaric chambers to your vet practice, the first thing to do would be to explain what exactly hyperbaric oxygen treatment refers to. It's essential that you're able to explain it to those on your patients list, to ensure they're fully clued up on the details over this advanced form of medicine.
Our Products
When it comes to HBOT investment for veterinarians, you want to find the right product for your practice. You want your HBOT chambers to be cost effective, with the right features, and a general application for the patients on your list.
There are some serious safety standards on offer here as well; the Sechrist team have been working to manufacture Hyperbaric chambers for over 40 years, so we know what it takes to build the right chamber for your veterinary practice.
Because of these factors, we stock 2 very unique and incredibly useful Hyperbaric Veterinary Chambers: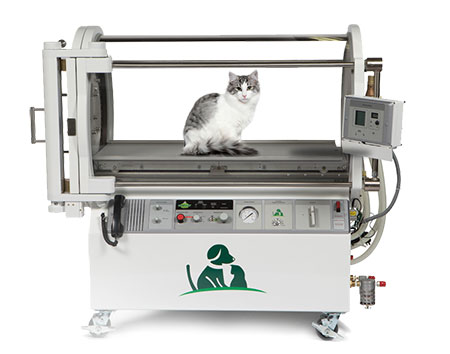 This model of hyperbaric chamber has a lot of features to it. One of the most notable is the fact that it's a Class C chamber, meaning this model has been specifically engineered to meet your needs as a veterinarian, and the needs of the patient you're currently screening.
The model sv250 is also extremely user friendly; due to the fact that practitioners will need to be trained to use Hyperbaric medicine and its resulting technologies, this was a must when it came to the general design. There's an intercom system built into the chamber, to ensure communication can be passed back and forth between patient and operator.
Similarly, this chamber comes complete with a dual mode that's unique to the product. You can deliver both Hyperbaric Oxygen Therapy, as well as enhanced oxygen, to any patient currently using the chamber.
This model is also a Class C chamber, with specialised engineering to suit both the veterinarian in charge, and the patient they're seeing to. Once again, this chamber comes with a unique dual mode, to allow for HBOT and the supplemental use of enhanced oxygen at the same time.
Similarly, once again, the sv500 comes packaged as a user friendly unit. It's made to be operator friendly, as well as patient friendly, and has a specialised intercom system to allow for communication back and forth without disrupting treatment during the designated periods. Thanks to this ease of use, the sv500 is best suited for animal care.
Moreover, one of the ways it beats out the previous sv250 model is due to its ability to service larger animals. The fact that it can load large companion animals is a boon for any veterinarian with a long list of large dog breeds as patients, meaning this model could be a very worthy upgrade.
Indeed, for any other information about these two products, be sure to click through to search our product pages.