Hyperbaric Medicine for Pets
If you are running a veterinary practice, you will no doubt be aware of how much owners love and care for their pets. Many pets become a cherished member of the family and are treated just like a human. This often includes ensuring that they get the best medical treatment possible. It can be devastating for an owner to see their pet in pain or suffering. Particularly, when there doesn't seem to be a treatment option or answer to deal with the issue effectively.
Interested in offering hyperbaric oxygen treatment at your veterinarian clinic?
Call: 850-510-2781
However, technology and medicine are constantly evolving. As well as this, vets are wise to explore medical treatments that have been used on humans to treat injured pets. After all, we're all animals and it's possible that the same treatment for humans will work on animals. This is certainly true in the case of hyperbaric medicine.
Rapid Healing with Hyperbaric Medicine
Hyperbaric Medicine for pets is based on the concept of using oxygen to ensure that the body is able to heal from certain medical conditions far more rapidly. Indeed, oxygen therapy has been used on humans for years with strong results. Those who receive oxygen therapy tend to heal faster and suffer less pain or discomfort through the recovery process.
Now, vets are discovering that the same type of therapy can be used with animals, garnering similar results. As well as this, vets have found that offering hyperbaric medicine for pets is a fantastic way to improve referrals and increase the reputation of the business. To understand why this is, it's important to be aware of how hyperbaric medicine works.
Hyperbaric Medicine Explained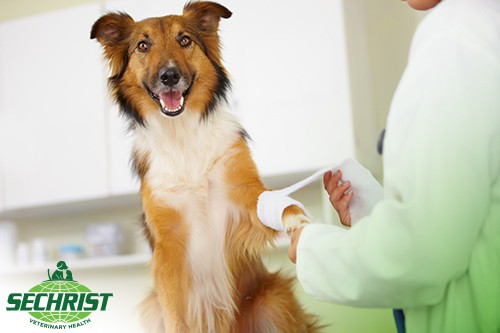 Hyperbaric medicine is completed using HBOT chambers for animals. These chambers can be used for small and larger animals to keep them isolated in a containment chamber. Once inside, the chamber is flooded with high levels of oxygen. The oxygen has numerous benefits for the animal, speeding up the healing process. This should be surprising because oxygen is considered to be one of the key pillars in the healing process of all animals. That's exactly what vets have discovered. It can reduce inflammation and ensure that it reaches areas of the body that may have been cut off by the blood supply. This leads to a far more efficient and effective healing process. Oxygen has been used to help pets heal that have been left close to the brain dead due to oxygen deprivation. It has also been used to offer treatment for a variety of conditions and issues including:
Snake bites
Septic peritonitis
Delayed wound healing
Severe Tissue trauma
These are just some of the areas where hyperbaric medicine will provide tremendous benefits. Indeed, vets suggest that the treatment can be effective at any time there is a significant level of inflammation that is negatively impacting the animal.
HBOT Chambers are Beneficial For Veterinary Clinics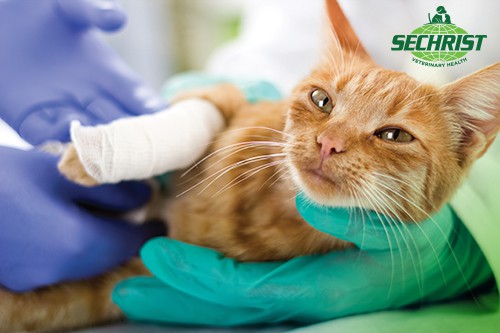 You might want to learn more about HBOT investment for veterinarians. Why has this become so popular with vets across the country? Well, the main benefit to keep in mind is that if you do opt for this solution, then you are going to easily increase your referrals. The reason for this is simple.
While it used to be a niche treatment option, hyperbaric medicine for pets is becoming far more common. Indeed, knowledge and awareness are spreading, particularly amongst pet owners who want the absolute best treatment for their animals. Unfortunately, numerous vets still do not have the right installation in place to cope with this demand. This means that when hyperbaric medicine is needed or could be beneficial, they need to refer patients to another practice. As such, it can lead to a huge surge in demand. This is also a treatment option that you can offer new patients. So, veterinarians can expand their referral base with HBOT and improve their reputation among existing patients at the same time.
You might be worried about the cost of HBOT chambers for pets. However, they are available at prices that are far more affordable than you might think. Indeed, it's possible for smaller and larger practices to access this option and consider bringing it to their business. Furthermore, due to the higher levels of demand, you will likely find that it pays for itself in no time at all. This is a change that you can make to your business that benefits, the owners, the patients and your practice as a whole.
Ideal For Post Surgery Recovery
HBOT does offer the best post surgical recovery for pets. It ensures that they are able to heal far more rapidly, even without the use of medication. However, it can also be utilized with other treatments at the same time to increase the effectiveness of other possibilities. We have already mentioned the massive range of conditions that this medical option can be used to treat. For instance, it is possible for this treatment option to help a dog that was unable to walk regain its mobility and quality of life.
It's important to realize that the latest chambers used for this treatment are highly advanced. They are designed to ensure that they can provide the best care and support to the animal while keeping them as comfortable as possible. They are also built to last with the best chambers on the market designed to remain tough for more than twenty years! This is another reason why this treatment option is such a smart investment for vets. The equipment will withstand the test of time and you are unlikely to need to deal with a time when your chamber is out of order or inaccessible. It even has an additional set up option to ensure getting a large animal into the chamber is simple.
As you can see, veterinarians are advancing care with hyperbaric oxygen therapy and there's no reason why your business can't be next. With the right system in place, you are certain to gain the results you want and help a lot of animals with their recovery demands. There's a high demand too with some vets already treating more than a hundred animals every month.