Medical Gases for Veterinarians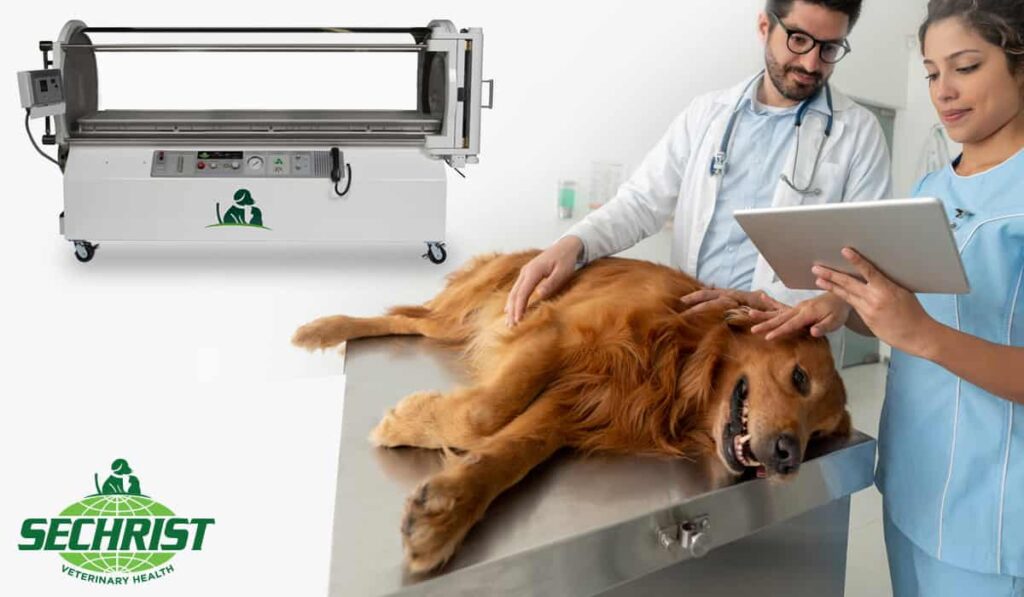 Once in a while, pets will fall sick. In veterinary medicine, there is nothing more heart-wrenching than watching a patient gasping for air. As a veterinary doctor, your next course of action might be the thin line between life and death. When faced with such a scenario, oxygen therapy will come in handy.
Interested in offering hyperbaric oxygen treatment at your veterinarian clinic?
Call: 850-510-2781
There are instances when animals might be carrying medical conditions that are not any different from those of humans. Regrettably, when pets fall sick, they can't speak out. That's why pet owners depend on veterinary checkups to find a solution for any potential illnesses.
Thanks to veterinary medicine advancements, animals benefit from procedures that involve the use of hyperbaric oxygen treatment. Although this treatment gets widely used in human medicine, it's relatively new in veterinary medicine. Globally, only a few veterinary hospitals provide holistic HBOT services.
What is Hyperbaric Oxygen Therapy?
In layman's terms, hyperbaric oxygen therapy involves the process of supplementing the air an animal breathes with additional oxygen. The provision of more oxygen helps to counteract the declining level of oxygen in the bloodstream. This procedure has proved useful because it helps animals suffering from delayed or paused recovery.
Benefits of Hyperbaric Oxygen Chambers for Pets
If you're considering the idea of purchasing a veterinary hyperbaric chamber for sale, you'll derive a wide range of benefits. In veterinary medicine, an oxygen chamber is useful in post-surgical treatment and care.
There are some notable benefits that your sick animals should expect when placed on a hyperbaric oxygen chamber:
Provision of Sufficient Oxygen to the Healing Area
As a veterinarian, there are instances when your patient(hereafter referring to the animal) may be suffering wounds and trauma. This scenario is often the case if the patient has had surgery performed on them. Such patients tend to grapple with reduced blood flow and swelling.In such scenarios, hyperbaric oxygen for veterinarians will replenish the surgical wound with higher levels of oxygen. This equipment allows oxygen to travel more quickly through the patient's bloodstream, an aspect that helps to improve the healing process.
Improved Healing
Hyperbaric medicine for pets is often a source of increased supply of oxygen. Consequently, the healing area will benefit from the increased release of stem cells and growth factors. With a steady supply of oxygen, the patient's bloodstream can deliver essential nutrients to the infected cells.
Improved Response of Anti-Inflammatory Effects
HBOT investment for veterinarians is worthwhile because when a patient's tissue gets exposed to high oxygen pressures, it tends to down-regulate the mutation of inflammatory-genes. This equipment is useful for the comfort of a patient in recovery; it reduces inflammation and swelling.
Cost-effective
By now, it's NO secret that hyperbaric therapy oxygen chambers will help to speed up the process of recovery and treatment of your patients. This benefit notwithstanding, HBOT is also cost-effective in comparison to other treatment methods.As much as the hyperbaric oxygen therapy chambers are relatively inexpensive, they require a little more than placing your patient in them and allowing them to recover. Therefore, Sechrist Veterinary Health will provide you with extensive training on how you should make the most out of an oxygen therapy chamber.
It's an Enviable Therapeutic Option
Veterinary HBOT chambers have earned a reputation for allowing patients to recuperate in a peaceful and relaxing environment. If you're a keen observer, you'll hardly fail to notice that your patients are enjoying the treatment.Usually, our HBOT chambers come with a clear acrylic cylinder that allows for easy monitoring. Thus, the patient can effortlessly relate to their environment; it helps to keep them at ease.
Its Popularity Is Growing by the Day
Those who have embraced hyperbaric medicine for veterinary patients attest that this concept has helped attract more clients. If you're yet to join the bandwagon, HBOT is growing popular by the day. In any case, pet owners are willing to go the extra mile and find a vet that can provide their pets with a better treatment option.
Why Should You Acquire a Hyperbaric Oxygen Chamber From Sechrist Veterinary Health?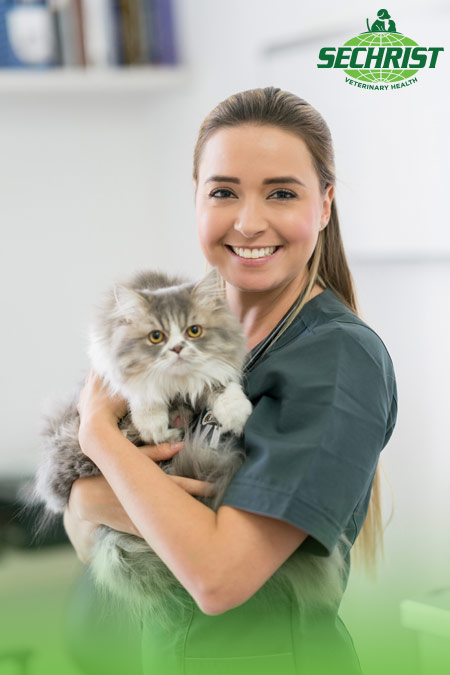 Since 1973, we have been the lead producers of human hyperbaric oxygen chambers. As such, our experience in this line of work is rather extensive.
In terms of veterinary hyperbaric oxygen chambers, it's the creation and design that helps to set us apart from our competitors. Our HBOT investment for veterinarians boasts four decades of hands-on experience. When you purchase one of our hyperbaric oxygen chambers, you will get hold of a product designed to the very highest quality.
By arming your clinic with one of our holistic oxygen therapy products, you'll be in a better position to meet the specific needs of your veterinary patients. Since the oxygen therapy chamber is transparent, you can carefully monitor the progress of your patients.
Hyperbaric Oxygen Chambers Can Help To Expand Your Referral Base
At Sechrist Veterinary Health, we will go the extra mile to help you choose an oxygen therapy chamber in tandem with your patients' needs. Those who have acquired our products have benefited from referral clients. Such clients are often looking for veterinary clinics that provide extensive services such as oxygen therapy treatment.
What's more, you will benefit from full maintenance and repair services in addition to affordable financing options.
As a veterinary specialist, we're aware that your primary objective is to meet your patients' medical needs and satisfy your clients. When you purchase one of our hyperbaric oxygen therapy chambers for pets, you'll not have to subject your patients to expensive, painful, and risky post-surgical procedures.
With this equipment, you'll provide your clients and patients with a wide range of treatment options.