Hyperbaric Medical Solutions for Pets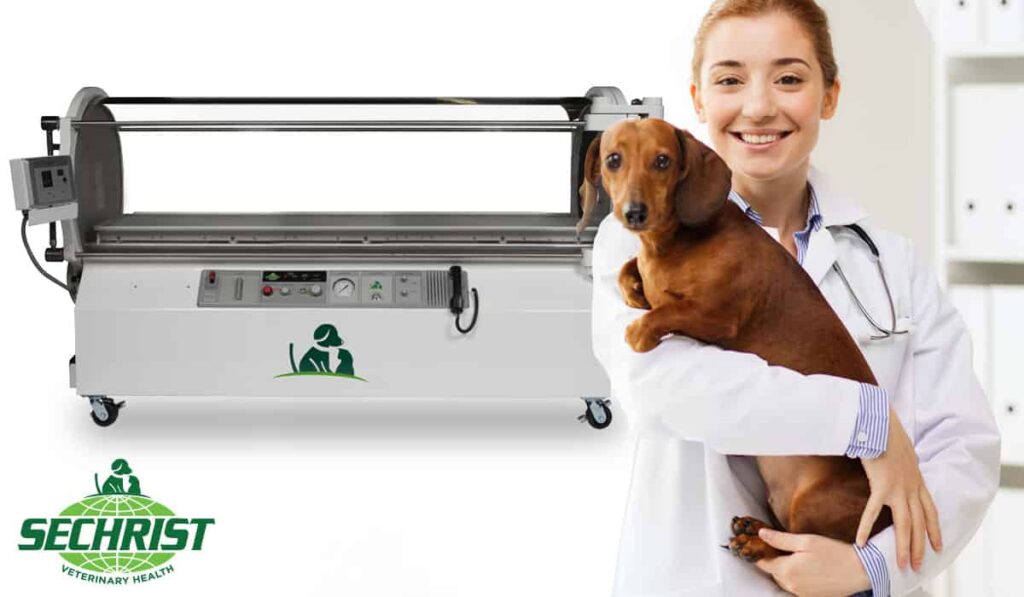 Taking care of your pet is your top priority, and that means finding the right treatment for them when they are sick. Hopefully, your pet won't need much medical care, but if they do, it is important to be informed about what to expect. Sometimes you may come across some procedures or treatments, like hyperbaric oxygen therapy, that you will need to be familiar with in order to give your pet the support they need.
Interested in offering hyperbaric oxygen treatment at your veterinarian clinic?
Call: 850-510-2781
Information for Vet Clinics
Veterinarians can Offer Holistic Hyperbaric Oxygen Treatment for Pets, if they want their clinics to stay on the cutting edge of treatment plans. Offering this service to your clients can help you take better care of your patients, but also attract new clients. Veterinarians Will Expand Their Referral Base With HBOT because they offer a service that cannot be found everywhere.
You can Learn More About HBOT Investment for Veterinarians by talking to veterinary Hyperbaric Chamber Suppliers and doing your own research into the benefits for your patients and your practice. Offering this treatment will help your patients by requiring less surgery, and it will make your life easier as you can reduce illness symptoms and monitor the patient in a comfortable and non-invasive environment.
---
---
Veterinary HBOT for Trauma Related Cases in Animals
While hyperbaric oxygen therapy is good to help animals heal from injury and disease, it can also help trauma patients as well. Because of the higher concentration and quicker flow of oxygen, healing is amplified for even severe trauma injuries.
With this treatment, clinical recovery was sped up, and in some cases, a patient was able to go home only two days after a severe shock and traumatic injury. This was partially due to the healing properties of increased oxygen flow, but also the anti-inflammatory benefits of the treatment. When swelling is able to be quickly and easily reduced, the amount of brain damage sustained can also be reduced.
What is Hyperbaric Oxygen Therapy?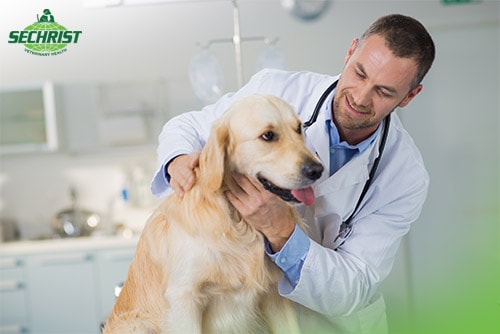 Hyperbaric oxygen therapy is a treatment used for humans, but it can also be used for pets. In humans, a hyperbaric oxygen chamber is used to treat decompression sickness or other diving disorders that require higher levels of oxygen.
Patients are placed in a sealed chamber which helps dissolve oxygen in the blood so they can reach the tissues more effectively. This treatment has recently started to get used in veterinary clinics for treatment in pets as well.
Hyperbaric Oxygen Therapy and Veterinary Medicine
Your pet will be placed into the hyperbaric oxygen chamber. Once the chamber is sealed, the oxygen is turned up to 100 percent, and the pressure is increased gradually. The treatment will likely last for about two hours, and this will be repeated between one and three times a day. A break between treatments of four hours is necessary to ensure that the procedure is safe.
You may have concerns about how your pet will do during this process, but you shouldn't worry. Most pets who undergo this treatment plan are calm and relaxed for their treatment sessions. Some even fall asleep during treatments. There is no pain and no stress for your animal, and they will have no reason to feel panic.
Your vet may recommend this treatment for several reasons because there are many benefits for your pet depending on their health issues. Hyperbaric oxygen therapy has been shown to reduce swelling, stimulate blood flow, heal damaged tissues, reduce blood pressure, and increase resistance to infection. This treatment plan can help speed up recovery time for a wide range of issues and has reduced the change of surgeries needed in some patients.
What Conditions Can it Treat?
Hyperbaric oxygen therapy helps with a wide range of health issues for many pets. It can reduce swelling, reduce the damage done by smoke inhalation, manage trauma, help treat carbon monoxide poisoning, help with wound healing, manage arthritis, and help manage the side effects of pancreatitis.
Your vet will be able to give you more information about what health issues can benefit from hyperbaric oxygen therapy, but in addition to the issues already mentioned, it can also help to heal burns, tissue trauma, septic peritonitis, and sciatic nerve lesions. It will also assist in the healing process of degloving wounds, feline polyradiculoneuritis, vasculitis, snake bites, and baclofen toxicity.
This treatment has been shown to be effective for cats, especially in some areas. Because of the ability to speed up recovery, it is a cost-effective way to treat your cat. It is also very comfortable for the animal. Reducing the need for surgery and other invasive procedures can happen simply by having the cat take a nap on a blanket in the chamber.
Cats may benefit from this treatment if they have a tooth root abscess, acute necrotizing dermatitis, tissue trauma, thermal burns, or traumatic sacral-coccygeal. The versatility and affordability and ease of treatment for the patient combine to make this an effective and sought after treatment for many conditions.
How to Ensure Your Pet has the Best Treatment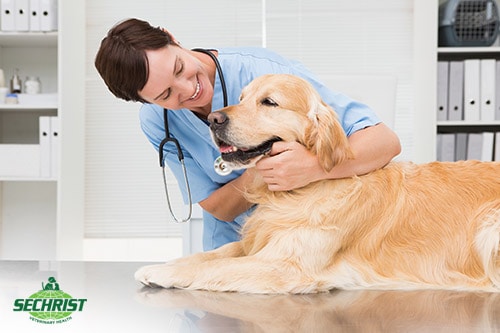 It is important to make sure that your pet has the best treatment possible to speed up the healing process and give them a full chance at recovery. You should work with a vet that you trust and that has experience with this kind of treatment before moving forward.
You should find a clinic that has a history of successful experience with hyperbaric oxygen chambers and therapy plans. There are different requirements when this treatment is done for pets instead of humans, so finding a center that is equipped to handle that is important.
Hyperbaric oxygen chambers should have a transparent cylinder that can be pressurized with oxygen. Having the airtight compartment means that the animal will not have to wear a mask which makes it a much more enjoyable experience for the pet. The transparency of the compartment means the vet can easily monitor the patient's progress to make sure they are comfortable and progressing.