HBOT for a Non-Healing Dog Wound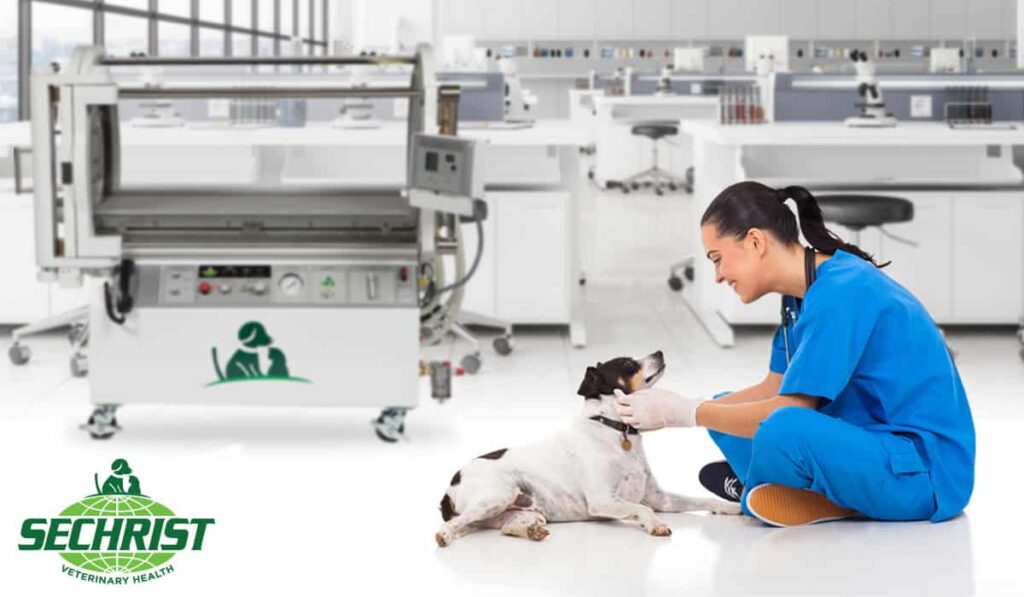 If your dog just developed a wound, you should not panic because injuries are common among dogs. In fact, most veterinarians deal with wounds daily. A large majority of the wound cases heal with ease. Nevertheless, there are other cases where your dog's injury may have issues healing, and such wounds are quite a challenge.
Interested in offering hyperbaric oxygen treatment at your veterinarian clinic?
Call: 850-510-2781
Your dog may have a non-healing wound because of several reasons. Some of these reasons include:
They have certain underlying diseases
The etiology of the wounds
Poor nutrition
Surgical factors such as infection and hematoma formation
Whereas you may be so keen to avoid any of these instances, there are instances of injury or ailments that you may not prevent, which makes it the more reason you need to know more about dog wounds and treatment.
While most dog wounds can heal with less strain, if your dog develops a non-healing wound, you must know the best practices to guarantee fast recovery. One of the best approaches to deal with a non-healing dog wound is through hyperbaric oxygen therapy.
If you have never heard of hyperbaric oxygen therapy, this article is for you. Read on to learn more about HBOT investment for veterinarians and find out how VHBOT can be used to address your dog's non-healing wound.
Wound Healing Process
Whether you are a veterinarian or a pet owner, understanding the wound healing process can place you at a vantage point to help your dog in case it develops a non-healing wound.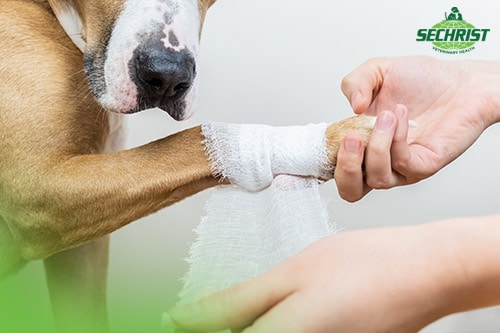 Despite the etiology of any wound, the healing process doesn't change. It follows three primary stages including:
Hemostasis and inflammation
Proliferation
Maturation and remodeling
One crucial aspect to be aware of is that there is a strong link between all the wound healing phases, and surgical, environmental factors can influence the healing process. Additionally, dog-related factors can affect the healing process as well. For instance, you will expect the process to be slow if you are dealing with feline wounds because of the granulation tissue production and variation in their cutaneous vascular supply.
HBOT in the Treatment of Non-Healing Dog Attack Wound
For many years, human medicine has relied on hyperbaric oxygen therapy, often abbreviated as HBOT, to address diverse medical conditions from anemia to bends. However, it is becoming common for veterinary medicine use.
When your dog is undergoing an HBOT session, he will be placed in a secure and comfortable chamber with a 100% supply of oxygen and high atmospheric pressure. This approach aims at increasing the supply of oxygen to the wounded tissues. The increased supply of oxygen enhances the formation of new blood vessels and improves the control of infections.
Benefits of Hyperbaric Oxygen Therapy for Pets
Taking utmost care of your dog should be your responsibility. However, given that injuries and ailments may not be preventable, knowing the best treatment options can help you get your dog back in excellent health condition fast. Regardless of your dog's type of wound, it could be the normal one or a non-healing one; putting the dog through hyperbaric oxygen therapy comes with numerous benefits.
Here are some of the major benefits of hyperbaric oxygen therapy for pets: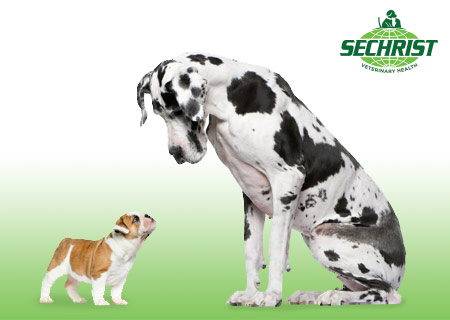 Whether it is your puppy or their mother with a non-healing wound, hyperbaric oxygen therapy is a perfect treatment option. The treatment is ideal for the treatment of numerous medical ailments and injuries for pets of any size. Therefore, it is advisable to use the right HBOT chamber, depending on your dog's size.
Hyperbaric oxygen therapy relies on oxygen to enhance healing to different affected body tissues. The rationale for this approach is that when oxygen is in higher amounts within your dog's bloodstream, it helps fight the infections faster and reduces any form of inflammation and swelling on the wound.
Besides its efficiency in the fight against infections, this therapy aids in blood vessel formation, helping repair damaged tissues. The therapy virtually eliminates and reduces the impacts of toxic substances, making it an effective treatment option for any issue from carbon monoxide exposure to snake bites.
Long and Short-Term Treatment
Veterinary hyperbaric oxygen therapy is useful for short and long-term treatment. Your dog may need one session or several, depending on the severity of the injury or illness. Regardless, it is advisable to go for repeat sessions to achieve the maximum outcome from the treatment.
When used repeatedly, hyperbaric oxygen therapy offers non-traumatic alternatives that are common with other forms of treatment. Additionally, this approach can be used in tandem with several different treatment options and have outstanding results in treating any injury condition in your dog.
Hyperbaric oxygen therapy isn't suitable for non-healing wounds only. It can be used to address several issues affecting your dog, from injuries to other diseases. For instance, this therapy wound comes in handy if your dog is suffering from canine pancreatitis, rattlesnake bites, or severe tissue trauma.
One outstanding aspect of this therapy is that it helps you avoid surgical procedures for the dog. For instance, in the case of a rattlesnake bite, the HBOT can be used without necessarily having to opt for any invasive treatment options.
Little to No Side Effects
When your pet has any form of injury, the last thing you expect is for him or her to develop side effects for a treatment procedure. However, you have nothing to worry about with HBOT. This therapy is beneficial when applied in the recovery of any form of injury because it does not lead to any side effects.
It is advisable to closely watch your dog after undergoing the therapy to ascertain whether it develops any side effects. If the treatment is administered appropriately – the right duration and dosage – you will not have to worry about any side effects.
Final Thoughts
The next time you notice your little friend has a wound, it is advisable to go for hyperbaric oxygen therapy. This treatment comes with numerous benefits, including extensive use for different conditions and injuries, promotion of faster healing process, avoidance of invasive procedures, and little to no side effects. However, this therapy isn't something you can do at home. It is advisable to engage a professional individual for guidance and execution.
We known for being reliable veterinary hyperbaric chamber suppliers since 1973. Besides, they are focused on high-quality technological veterinary solutions, so your dog will be in safe hands.