Enhancing Your Practice With Hyperbaric Oxygen Therapy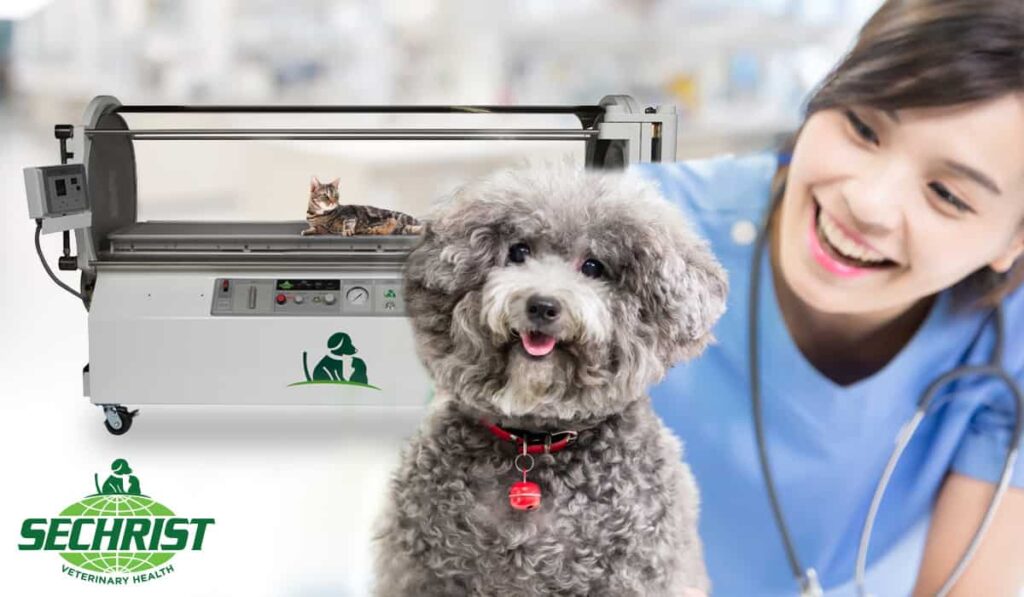 We at Sivet Health are the veterinary division of Sechrist Industries Inc. We have been producing high quality hyperbaric chambers for decades, and are leaders in the industry. With our expertise, we can help to provide veterinary hyperbaric oxygen chambers that are crafted to the highest of levels. As veterinary hyperbaric chamber suppliers, our new veterinary chambers are built with animals in mind, and to meet all of the unique needs that veterinarians have with their patients. A hyperbaric pet oxygen chamber is made with clear acrylic, so that vets can monitor animals closely during the treatment, and our chambers can be used to treat a large range of ailments. If you are looking to offer holistic hyperbaric oxygen treatment for pets, then look no further than us; it really is the future of animal care.
Interested in offering hyperbaric oxygen treatment at your veterinarian clinic?
Call: 850-510-2781
What is Hyperbaric Oxygen Therapy (HBOT)?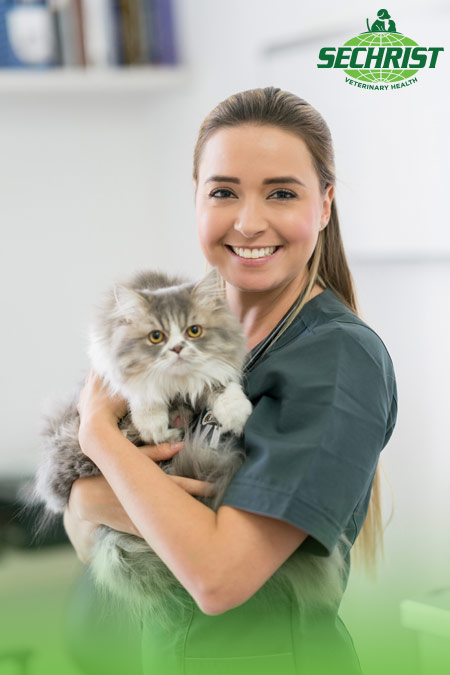 If you want to learn more about HBOT investment for veterinarians and how it could enhance your practice, then you need to understand what HBOT therapy really is. HBOT is the delivery of 100% oxygen, set under pressure, and is something that is being used more and more, for a large range of clinical ailments. Hyperbaric oxygen therapy and veterinary medicine is proven to provide results, which is why we are so passionate about improving veterinary practices with HBOT chambers.
At the pressure that is used in the therapy chamber, the animal's plasma and tissue oxygen levels will be raised to levels that are much greater than normal, around fifteen times more oxygen than at sea level. The reason why HBOT can enhance what you do as a veterinarian is that the oxygen then diffuses through tissues to help certain ailments, even if there is a restricted or compromised blood supply. Veterinary HBOT for trauma related cases in animals can be such a benefit to your practice, simply because of the nature of the therapy and the many benefits that it provides. Having small or compromised blood vessels with more pressure and oxygen, delivered by HBOT, can be the thing that makes the difference between any cell death or cell recovery.
Hyperbaric therapy can increase tissue oxygen levels in any diseased tissue, which is another aspect, and helps to improve and speed up healing. The increased tissue oxygen levels can make the animal's ability to fight off infections much greater, and can reduce any inflammation and swelling. HBOT can be a therapy by itself for certain conditions, can be used as a complementary therapy, as well as being used combined with conventional treatments. So as a result, being able to offer HBOT in your practice can mean that veterinarians will expand their referral base with HBOT. As the therapy is proven to help specific ailments, and you offer this over and above your competitors, then it will make such a difference to your business, as well as your patients. Having a HBOT chamber in your practice can be vital to helping certain ailments and helping to save your patients.
Benefits of Hyperbaric Oxygen Therapy
There are a number of therapeutic benefits of HBOT at your veterinary clinic. It can include a much more increased oxygen concentration for all of the body's tissues, which can occur even if there is a reduced blood flow. HBOT can help to improve the healing time of any wounds and can play a part in stimulating the growth of new blood vessels, where circulation is reduced. HBOT has been shown to increase the efficiency of the animal's white blood cells, which are important for fighting disease, killing bacteria, and dealing with infection control. Hyperbaric oxygen therapy can assist with the treatment of bone infections, can reduce edema, and can help to reverse any damage that has been caused to tissues by an exposure to radiation. Alongside that, HBOT can reduce the effects that can come from the toxic exposure that can come from carbon monoxide.
Alongside the many benefits of HBOT, the specific ailments that hyperbaric oxygen treatment can help with are:
Joint Pain and Arthritis
Inflammatory Conditions
Why Your Practice Needs a Hyperbaric Oxygen Therapy Chamber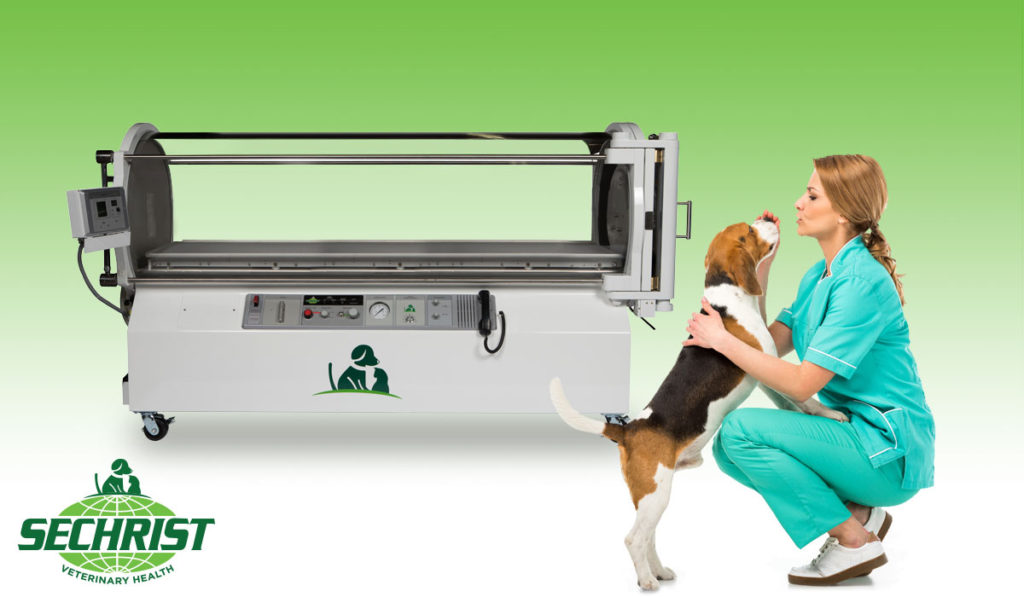 The job of a vet is to provide the best care possible for their patients, and to help to deal with any ailments that their patients are experiencing. If you want to be able to do that, then you need to have the best services possible available. Whether used as a complementary therapy, in conjunction with other treatments, or used alone as a treatment in and of itself, hyperbaric oxygen therapy is going to make such a difference to the lives of your patients and help to deal with their ailments. There are a myriad of benefits and ailments that it can help to alleviate, so it can help you to be able to offer the best for your patients, and it will help you to stand out from your local competitors.
Hyperbaric oxygen therapy with one of our chambers can make what you do much easier. They are transparent, allowing you to monitor the animals, which is important during this kind of therapy. They are sturdy and can be resistant to animal scratches, which is an important feature when working with a range of animals in all different shapes and sizes. You can also talk to your patients when they are in the chamber, which is beneficial for animals that are a little anxious or distressed once in the therapy chamber. It is a safe and beneficial option for your practice, that can really help your patients and business to thrive.
For any questions about hyperbaric oxygen therapy chambers, then get in touch with one of our team today. We have years of experience in this industry, so know just how it can benefit your veterinary practice. We manufacture and install these chambers, as well as train your team how to use them when they are in place. So we are in a great position to answer your questions or to book you in to speak to one of our experts.