Physical Rehabilitation For Pets with Hyperbaric Oxygen Therapy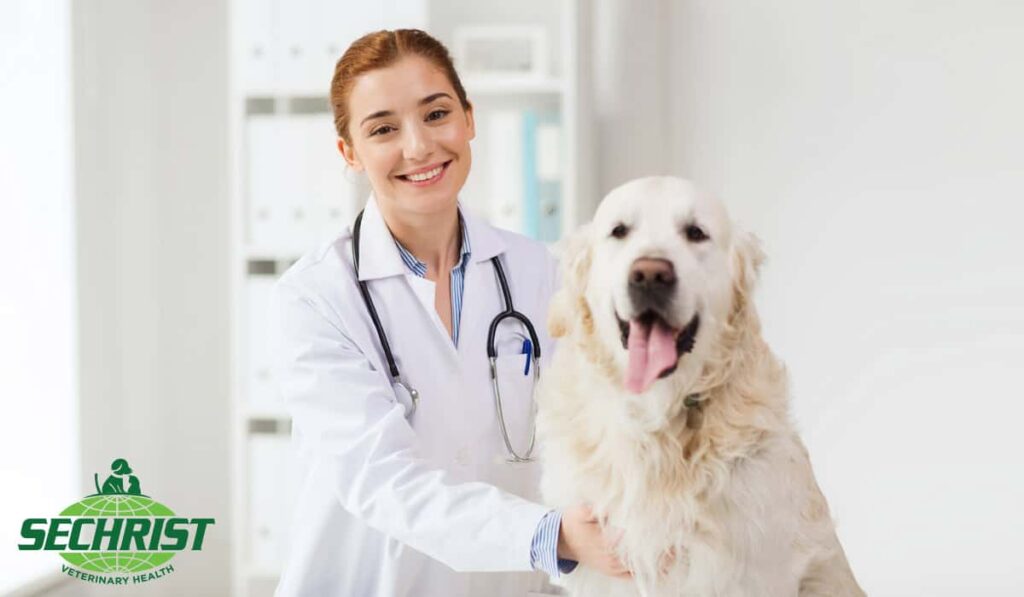 The basis of hyperbaric oxygen therapy is simple: to increase plasma oxygen concentration through increasing the atmospheric pressure of oxygen. The hyperbaric oxygen chamber allows for this process to occur in a highly effective and monitored way. When this process occurs, the higher concentration of plasma oxygen within the body is able to aid and enhance healing in a number of instances.
Interested in offering hyperbaric oxygen treatment at your veterinarian clinic?
Call: 850-510-2781
How does the treatment for physical rehabilitation work?
The hyperbaric oxygen chamber is where the patient receiving treatment is placed; the oxygen within this space is turned up to 100 per cent and the pressure is increased between one and three times the normal atmospheric oxygen pressure, resulting in the process mentioned above.
The treatment period for hyperbaric oxygen therapy tends to last for two hours at a time, with the treatment being performed between one and three times a day, with a break between treatments of at least four hours.
In regards to how the veterinary patient fares during the hyperbaric oxygen therapy treatment session, most studies have found that the majority of animals are extremely calm and relaxed, and many of these fall asleep during treatment. The treatment itself is pain-free and stress-free; it's not a treatment that causes undue stress or panic, it's an extremely calm and therapeutic treatment option.
In terms of how the hyperbaric oxygen therapy treatment works to aid pet rehabilitation, usually, hyperbaric oxygen therapy results in swelling sizes reducing, stimulation of better blood flow, faster healing of damaged tissues, a reduction of pressure and boosted infection control. The use of hyperbaric oxygen therapy is a hugely beneficial therapy for veterinary patients as it has the ability to speed up the healing process of a wide range of health problems, and can reduce the chance of invasive surgical treatment being needed.
How hyperbaric oxygen therapy can aid physical rehabilitation
Hyperbaric oxygen therapy (also called HBOT) has become increasingly popular in recent years; this therapy is the therapeutic administration of oxygen at a pressure that exceeds the sea-level atmosphere.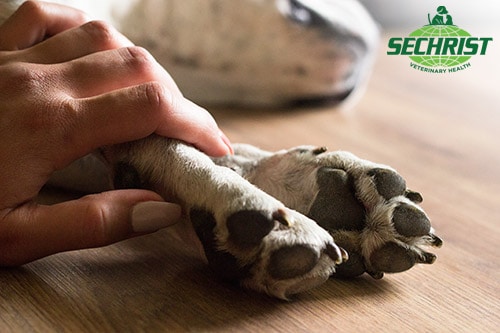 The process of hyperbaric oxygen therapy can help to aid and improve physical rehabilitation for pets with a number of different illnesses and injuries, speeding up the healing process significantly while reducing the chance that invasive surgical intervention will be required.
In recent years, there have been a number of new studies on the use of hyperbaric oxygen therapy in veterinary medicine. These studies have shown that the use of hyperbaric oxygen therapy has the potential to aid physical rehabilitation in veterinary practice in a significant way.
What the studies have shown is that the use of hyperbaric oxygen therapy can help to aid the reduction of swelling, manage trauma, reduce smoke inhalation damage, manage carbon monoxide poisoning, manage the effects of pancreatitis, aid wound healing, and help to manage arthritis, among helping to aid other ailments.
How can hyperbaric oxygen therapy aid veterinary practice – what conditions can this form of pressurized therapy treat?
Joint Pain & Arthritis
Inflammatory Conditions
Hyperbaric oxygen therapy is able to change the way in which blood flows through the body, targeting areas that require higher rates of blood flow to aid healing.
What sets our hyperbaric oxygen chambers apart from others on the market?
We have an extensive background in hyperbaric oxygen chambers and hyperbaric oxygen therapy, which gives us the edge when it comes to the creation and design of hyperbaric oxygen chambers. Run by Sechrist Industries Inc, which has been producing leading human hyperbaric oxygen chambers since 1973, at Sivet Health our experience in hyperbaric oxygen chambers is rather extensive.
What this means is that when it comes to the design and creation of our veterinary specialist hyperbaric oxygen chambers, we have the knowledge and experience to design a hyperbaric oxygen chamber that has four decades of experience behind it. Due to our vast range of experience in hyperbaric oxygen chambers, we are able to ensure that each of our specialist chambers is designed to the very highest quality and meets the strictest standards, with each of our hyperbaric oxygen chambers designed with the specific needs of pets in mind.
When hyperbaric oxygen chambers began to become a topic of discussion within the veterinary field, we decided to expand our operations into the veterinary area, and create USA made hyperbaric oxygen chambers designed specifically for animal use. Since then, we have been at the forefront, leading the revolution into a new type of care for animals.
When it comes to hyperbaric oxygen chambers designed for veterinary use, we are aware of the different requirements to human use. That's why we have engineered our hyperbaric oxygen chambers for animals to meet the specific requirements of veterinary patients and the veterinary specialists treating them.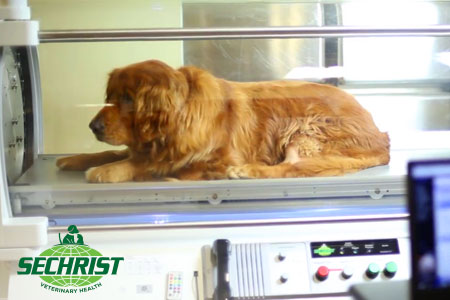 Each of our hyperbaric oxygen therapy chambers is designed to feature a transparent acrylic cylinder pressurized with oxygen. This feature means that the animal using the chamber does not need to wear a mask – this is a feature that was added to aid the ease of use for the animal and the veterinary practitioner. The chamber is also transparent, as this allows for the veterinary specialist to carefully monitor the patient during use, and ensure that they are comfortable and not becoming stressed during treatment.
Our hyperbaric oxygen chambers have a range of specialist features, including:
Designed with 40 years of industry experience behind the process
Chambers are designed and built to meet the most rigorous of safety standards
Chambers are designed to be easy to use and operate
Our chambers are designed to conveniently and easily deliver oxygen therapy to veterinary patients
At Sivet Health, we understand that the needs of veterinary specialists differ significantly from the needs of human medical professionals when it comes to hyperbaric oxygen chambers and hyperbaric oxygen therapy, which is why we have created a treatment center that's been designed purely with animal use in mind.