Snapshot on Veterinary Hyperbaric Oxygen Therapy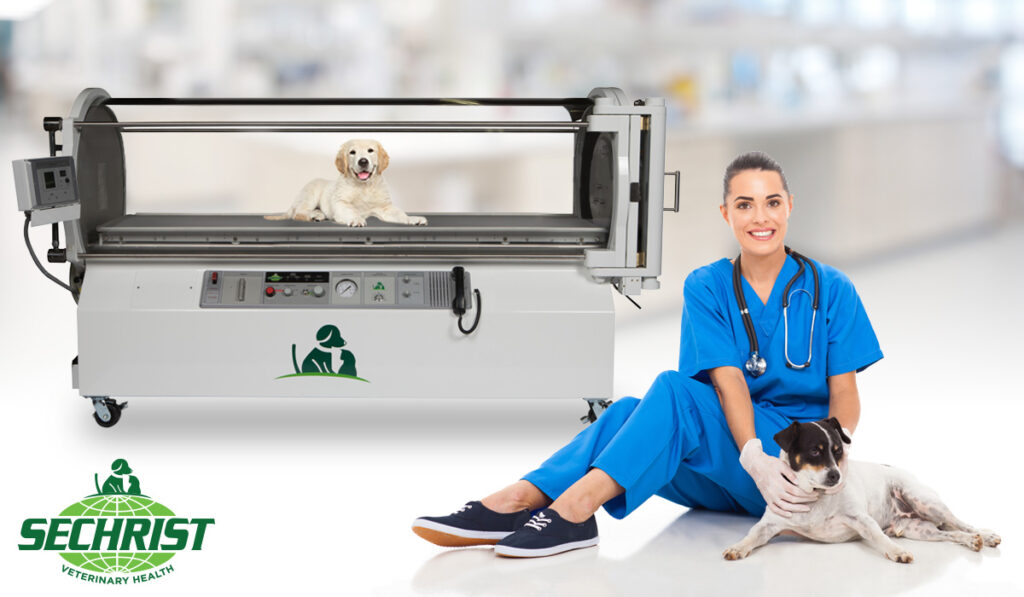 It's a treatment that has been used for decades with humans, but now hyperbaric oxygen therapy (HBOT) is becoming more common in veterinary medicine. These kinds of therapies can benefit animals in a number of ways, and could see improved recovery following operations, injuries and other conditions that could require medical treatment in animals.
Interested in offering HBOT Chambers for Pets at your veterinarian clinic?
Call: 850-510-2781
By providing hyperbaric oxygen therapy, you could help your practice grow and allow your patients to benefit from the latest treatments.
About hyperbaric oxygen therapy
Hyperbaric oxygen therapy uses an innovative method for healing that speeds up recovery and provides excellent results. It's been used with humans for a long time to treat conditions such as helping to treat burn victims, tissue infections, complications from radiotherapy and others. The use of concentrated oxygen in this way can reduce inflammation and improve healing, reducing the risk of toxins and bacteria that can lead to a slow recovery or secondary infection.
In veterinary medicine, HBOT has been tested for many years, and is now being adopted in many practices looking to provide more innovative ways of treating animals. Veterinarian practices offering HBOT for pets.
What benefits does a hyperbaric chamber for pets provide?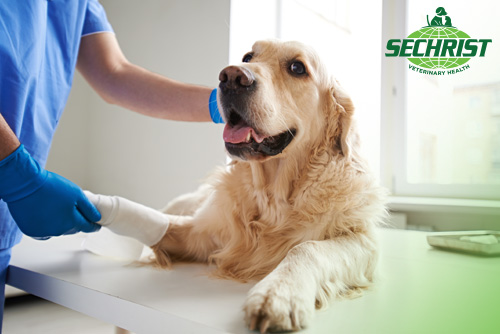 For pets, a hyperbaric chamber can provide a number of benefits. The main benefit is that they speed up healing, which is essential when time is of the essence, as it can be with pets. Some examples of where a hyperbaric chamber could be used include dealing with an allergic reaction, an insect or snake bite, burns or for a wound that is not healing.
Healing can be difficult for pets, who often tend to lick or paw at their wounds – which can lead to further infections. But by using a treatment like HBOT, you can help speed up healing and produce better results. Being able to take in more oxygen can benefit an animal's natural healing defences, as well as stimulate cell growth.
When it comes to best post-surgical recovery for pets, more and more vets are advocating HBOT therapy. Helping to treat conditions from tissue trauma to tooth infections and abscesses, they can be very beneficial to a veterinary practice. It's also possible to use HBOT for acute respiratory distress in pets, improving breathing and ensuring better quality of life for many animals.
How do HBOT Chambers for Pets work?
HBOT chamber for pets work by using pressurized oxygen at increased atmospheric levels, which help to boost the circulation of oxygen through an animal's blood cells. Animals are placed in the chamber to rest while the machine gets to work.
Could a veterinary hyperbaric chamber grow your veterinary practice?
The industry can be a competitive one, and veterinarian practices rely on being able to offer a range of innovative treatments to patients. While there is an initial investment required in the equipment and training to provide HBOT, veterinarians will expand their referral base with HBOT. Being able to offer more treatments, as well as treatments that other practices aren't able to offer, can set you apart and cement your practice as a leader in your local community. Like other businesses, it's important that your practice adapts to be able to compete with others and ensure you're always a leader in exceptional animal care.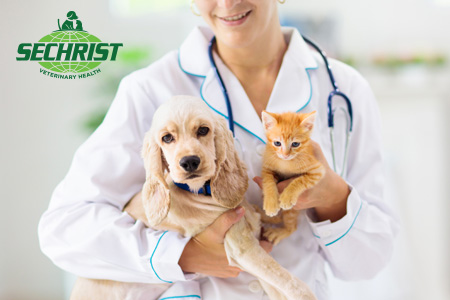 Being at the forefront of innovation can stop your practice from being left behind. As veterinarians are advancing care with hyperbaric oxygen therapy, you could be one of the early adopters of this kind of treatment. While your initial use of the therapy could be minimal, it will soon increase through a higher number of referrals. By choosing to learn more about HBOT investment for veterinarians, you could see how it can benefit your practice both now and in the long-term.
When people receive a good service, or experience a treatment that works, you can be sure that word of mouth will spread. By using your practice's existing marketing channels and techniques, you can make further strides to share details of HBOT treatments and the benefits that they can have for pets.
Finding a veterinary hyperbaric chamber for sale
If you're looking to purchase hyperbaric animal chambers for your veterinary practice, then Sechrist Veterinary Health can help. We not only sell hyperbaric chambers, but we can also provide you with advice and training recommendations to help make sure you're making the right decision for your practice. Choosing new equipment is going to lead to some questions, and we'll be happy to answer them for you.
We work to develop the most modern and beneficial equipment for veterinary practices, using a team of experts and researchers to ensure we only produce the best quality products. We understand the industry and the importance of providing the right kind of care to animals, which makes us a trusted choice for your HBOT needs.
In addition to selling the units, we can also provide you with installation. As with any piece of complex equipment, it's best that veterinary hyperbaric chamber installation is carried out by a professional. Our service ensures a fast and efficient installation so that you can start using your HBOT chamber in no time. We have years of experience helping clients to bring this new technology into their practices, and will be happy to help you get started with yours.
As well as being able to provide and install your hyperbaric chamber for pets, we can also provide you with exceptional after-sales service. Our friendly team will be more than happy to help you if you encounter a problem or have some questions about your HBOT equipment. As with any new equipment for your practice, there can be an adjustment period, which is why we're always at the other end of the phone if you need us.
Find out more
If you're interested in finding out more about the benefits veterinary hyperbaric oxygen therapy can bring to your practice, contact us at Sechrist today. We'd be happy to answer your questions and help you take the first steps towards providing this revolutionary treatment. Get started in transforming your veterinary practice today by calling 850-510-2781 today.