Oxygen Therapy for Animals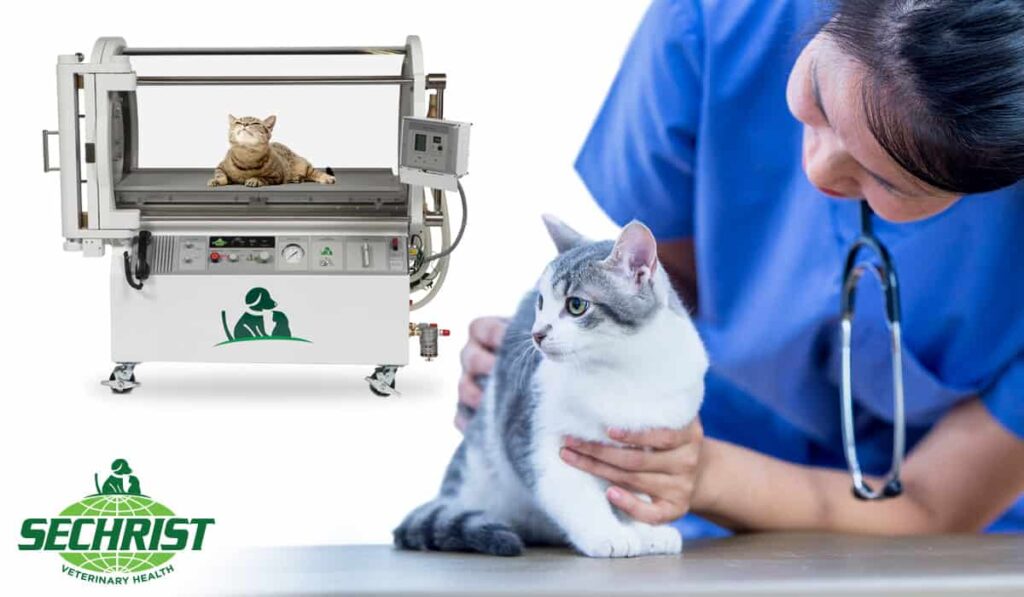 Hyperbaric oxygen therapy is a method of administering oxygen by the respiratory route inside an enclosure where the pressure is greater than atmospheric pressure. You may know it specifically as a therapy for humans, it has also reached new levels of usage, and is an extremely important element and HBOT Investment for Veterinarians. Not only does this treatment reinforce current therapies but it is not prevalent throughout the veterinary world, which allows your surgery to be far ahead of many other of your competitors in the industry.
Not dissimilar to the chambers used in human medicine, this chamber offers the pet an intensive therapy that aids with healing. This is primarily achieved through the high level of oxygen inside the chamber, which aids in healing a number of ailments. It is important to note that it is a painless therapy, and the pet always remains comfortable throughout. The cylinder is large space which means the pet has adequate space inside – the therapy is also completely safe. With the sivethealth.com hyperbaric oxygen chambers, you can also load in multiple patients at once with 40" and 20" Patient chambers.
How can it assist animals?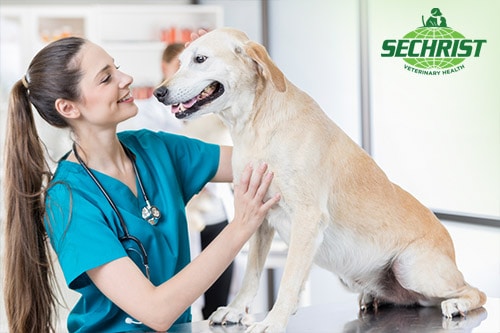 In terms of the ways in which Oxygen Therapy for pets can be used across veterinary medicine, the possibilities are endless. From the assistance of healing serious and chronic infections, CNS edema, gastric ulcers and post cardiopulmonary arrest management, just to name a few. It can be used in conjunction with other treatments, therefore offering a secondary road of treatment that will aid in a quicker recovery and will allow pet owners another option for their pet that is non-invasive and harvests exceptionally positive results. To name some further ailments that oxygen therapy can deal with are: inflammation and poisonous bites and wounds, all of which are relatively common injuries for pets. Veterinary Hyperbaric Oxygen Treatment Chambers can assist also in these problems:
Fungal disease (Fungal Pneumonia)
Thermal burns, carbon monoxide, smoke inhalation
Closed head injuries
Ileus
CNS edema / Increased intracranial pressure
Peripheral neuropathies
Sports injuries (Exertional rhabdomyolysis)
Cellulitis, compartment syndrome
Ischemic injuries
Serious and chronic infections
Compromised skin grafts
Air and gas embolisms ("bubbles")
Clostridial myositis
Accelerate collagen deposition
Treatment of bone infection, gas gangrene
Post-operative colon torsions
Laminitis
Lung and abdominal abscesses
Perinatal asphyxia ('dummy foal' syndrome)
Skin, muscle, tendinous and ligamentous injuries
Inflammatory diseases
Pancreatitis
Rattlesnake envenomation
Spider bite
Near drowning, near hanging, electrocution
Soft tissue infections: In some cases, bacteria can lodge in the subcutaneous connective tissue. The bacteria then multiply rapidly, causing acute pain, redness and swelling in the tissues. This can occur, for example, with skin grafts (which HBOT also assists with). The oxygen inhibits bacterial growth and enables the absorption of antibiotics.
Crush injuries: These are caused by high-energy trauma, where tissues are severely damaged and bones break in multiple places. This is referred to as complicated fractures with substantial swelling. Rapid supply of oxygen is necessary to restore tissue function. In addition, the swelling should be reduced as quickly as possible to enable an efficient oxygen supply.
Acute ischemia: Is an acutely reduced blood supply to organs or tissues resulting in an acute shortage of oxygen and nutrients. Oxygen Therapy can
Why it is beneficial for any veterinary surgery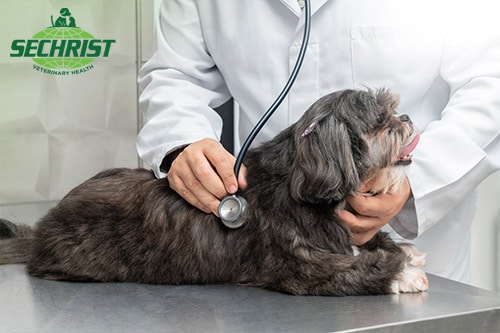 If you have the option to offer Oxygen Therapy for Pets at your veterinary clinic, you are able to add a beneficial treatment element to your brand, as well as a innovative and forward-thinking aspect of veterinary medicine. This adds value to your brand name, as well as more satisfied customers and better health of their pets. The necessary veterinary training in order to be able to implement this type of therapy is vital, and that is something that we offer to all veterinarians who are willing to learn. With the adequate training, HBOT can set your surgery apart from the crowd and offers all your patients a therapy that can reinforce any other therapy or treatment that the pet is undergoing. These chambers work well for numerous pets and therefore this is why it offers a plethora of benefits.
It is known that veterinarians are expanding their referral base by offering HBOT. This cutting edge therapy is attractive to pet owners, because the knowledge and the statistics readily available online offer only positive results. The treatment is carried out twice in a day for 5 to 10 days so it also offers veterinary clinics a great sales opportunity also. HBOT Chamber Options for Veterinarians can vary which is why talking to an industry professional is vital to choose the right option for your business. At sivethealth.com you will have access to professionals who can advise and train your staff at the highest level.