Best Hyperbaric Oxygen Chambers for Animals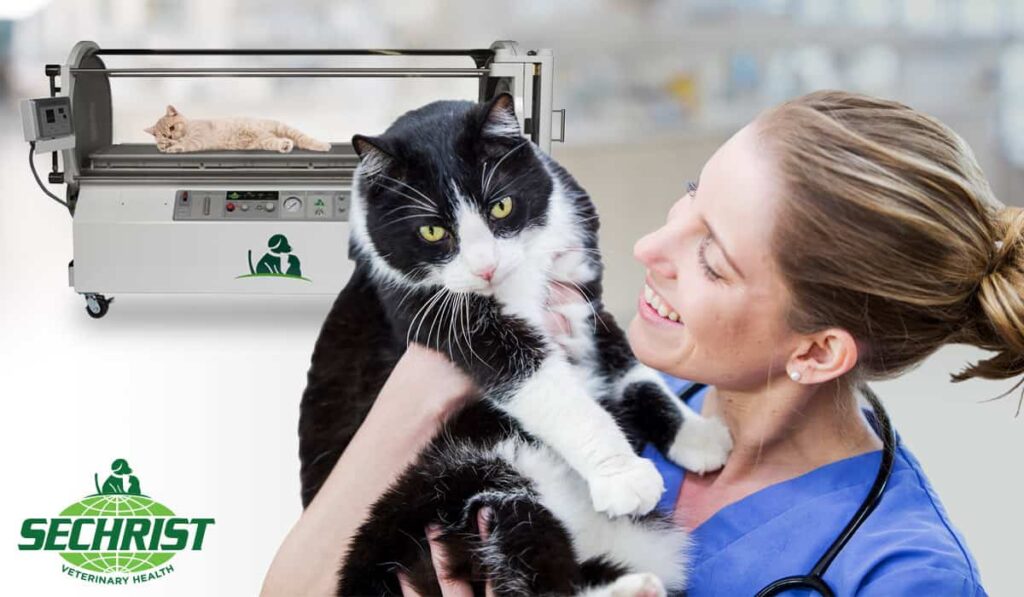 For veterinarians, it's important to be able to provide your customers and their animals with the best service possible. There are many treatments that are administered by veterinarians across the globe and one such treatment has become more popular over recent years. HBOT or Hyperbaric Oxygen Therapy is something that is highly useful to use as a adjunctive medicine at your veterinary clinic.
Interested in offering hyperbaric oxygen treatment at your veterinarian clinic?
Call: 850-510-2781
The treatment administers pressurized oxygen to the animal's bloodstream and involves a transparent acrylic chamber designed to make it easy to see the animal while inside the hyperbaric chamber. By filling the cylinder with this oxygen, it is a painless and quick way of providing healing properties to the animal. HBOT is known to be good for not only helping with healing processes but may also help with a number of other injuries and ailments that the animal might have.
Through the release of growth factors and stem cells, this therapy can be something that's effective for many animals and is a worthy investment for any veterinary practice to have. Not only could it be effective in treating problems and health issues, but it also expands your list of treatments that are readily available.
Investing In The Best Hyperbaric Oxygen Chambers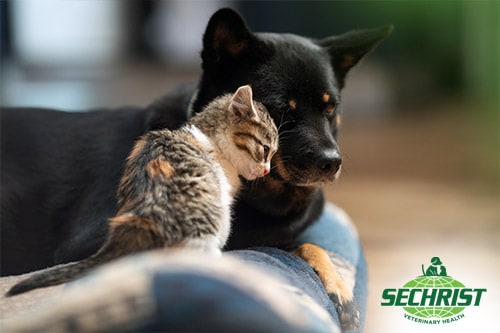 Veterinarians are expanding their referral base by offering HBOT and by choosing the best hyperbaric oxygen chambers too. A HBOT is an investment that many veterinarians could find useful and that their patient's owners might also find beneficial to spend their money on. It's something that could help to improve both quality of life and length of life too.
Technology is forever changing the world and all the industries that exist, including that of the veterinary industry. By adapting your practices and treatments, it's going to ensure you keep hold of your current customers but also expand your reach to those who are after new-age treatments when it comes to their animals.
Best HBOT Chambers For Animals
Here at Sivet Health, we provide two options when it comes to hyperbaric oxygen chambers. For the most part, they provide the same functions but the SV500 is slightly bigger in order to compensate for larger animals.
The chamber has been designed and engineered to easily load and unload the patient to and from the chamber. With electronic lifts and one-handed doors, it's a simple and easy to use piece of equipment. To help deliver this therapy, there are unique dual modes in order to provide the therapy with enhanced oxygen too. An intercom system makes it handy for you to talk freely with the patient in order to provide all the comfort that they may need in the unusual experience they may be having for the first time.
When giving your animals the treatments you provide, it's important there's minimal discomfort or distress caused and this chamber ensures that.
The Benefits Of Hyperbaric Oxygen Chambers
So what do the hyperbaric oxygen chambers deliver? Aside from simply delivering oxygen to the bloodstream, there are plenty of benefits that come with investing in this piece of equipment.
Improves Healing Process
With the healing properties the pressurized oxygen provides, you may find that the animals you treat recover a lot faster than with other treatments. This can help minimize the damage or discomfort that an animal feels over time and why wouldn't that be something you want as a medical professional? Being able to reduce the risk of health problems, particularly those who are older can definitely be beneficial.
May Help A Variety Of Problems
Not every problem can be fixed with one treatment but using HBOT can certainly contribute to a lot of injuries and ailments that the animal may have. From snake bites to severe tissue trauma, this is a treatment that might be able to cover a wide range of issues for your patients.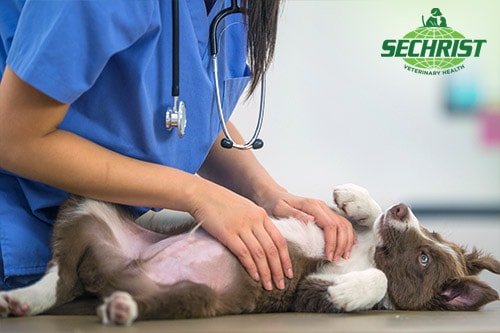 Minimize Side Effects
Nothing is guaranteed to have no side effects when providing some form of treatment to an animal, especially with medicine. However, as this is just pressurized oxygen, the side effects that may happen are likely to be minimal or perhaps none at all for some.
Suitable For All Animal Sizes
It all depends on what you specialize in as a veterinarian when it comes to the animals you treat. You may also only have certain animals you see on a regular basis and others are rarities. This equipment can help with animals of all different sizes, which may be helpful in expanding your database of clients.
May Succeed Whether Other Treatments Fail
Not every treatment or medicine administered is going to be a success and that's not to say HBOT is going to work successfully every time either. However, it may be at treatment that is effective and does help with an animal's issue where others had failed previously.
Invest In Best Hyperbaric Oxygen Chambers For Animals
Providing an added service for your customers can be rewarding both financially for your business but also for customer's satisfaction too, HBOT Chamber Options for Veterinarians. The chambers are a great way of making sure the animal is comfortable while delivering the oxygen and with no side effects, it really is an effective and easy treatment to provide. These chambers are also used in over 120 countries, so it's certainly proving to be more popular as time goes on.
If you're considering the HBOT and would like more information or advice on the chambers, then we're more than happy to help out in order to find the one that suits your needs. Help improve the quality of your patients' lives as well delivering the best services possible as a veterinarian.