Pancreatitis and Hyperbaric Oxygen for Animals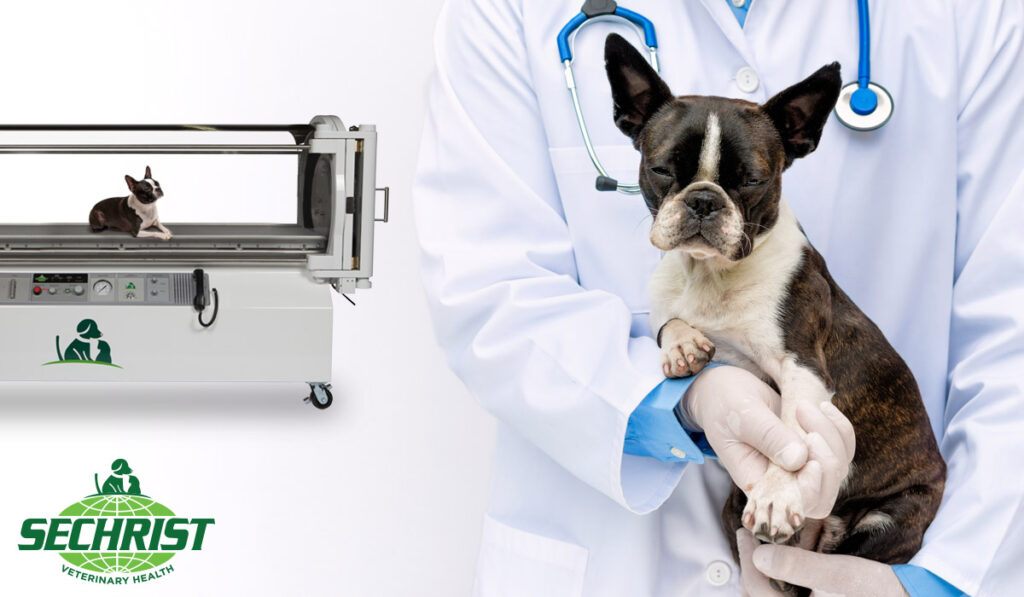 There are many kinds of problems that clients will bring in their pets for, ranging from the simple to the severe. One of the more concerning issues that are likely to arise from time to time is something along the lines of canine pancreatitis. This is a serious condition which needs some considerable treatment if the animal is to continue to live happily and healthily, and you are going to want to make sure that you are offering the best treatment available for that. Let's take a look at this in some detail to determine how you might go about doing that and how offering hyperbaric oxygen therapy will help with pancreatitis and increase your referral base.
Interested in offering hyperbaric oxygen treatment at your veterinarian clinic?
Call: 850-510-2781
Pancreatitis In Animals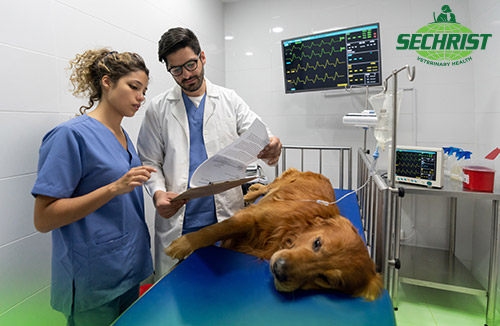 Pancreatitis in an inflammatory disease that can affect many animals of many kinds – not just humans, but also many of the species that will be brought into your veterinary practice every day. In truth, it can be either mild or severe, acute or chronic, but it is always an important issue that needs dealing with as fully as possible and as early on as possible. In severe cases, pancreatitis can be associated with peripheral and systemic secondary alterations, which in turn can lead to some serious problems including multiple organ failure. However, the pancreas has a good ability for healing, and acute pancreatitis can usually be treated quite effectively in most cases, regardless of the animal in question.
When pancreatitis occurs in domestic animals, it can have a range of potential causes and predisposing factors, and as such it can often be hard to pinpoint down exactly why it has occurred. Moreover, the signs and symptoms vary greatly depending on how fast the disease has progressed, so it can be something that looks different from one day to the next.
With this being such a concern for so many veterinarians, as well as the pets who are patients and the people bringing those animals into your clinic, it is important that you have a good means of treating it. And one of the best means of treating pancreatitis in animals is through the use of hyperbaric oxygen therapy, which is especially useful in the case of acute pancreatitis. Let's take a look at that in a little more detail.
The Benefits Of Hyperbaric Oxygen Therapy For Pancreatitis
There are a range of strong benefits of hyperbaric oxygen therapy when it comes to treating pancreatitis in animals. Of course, it is generally true that early treatment will generally produce the best results, and hyperbaric treatment is usually used in conjunction with other kinds of treatments at the same time in order to ensure that the animal has the best chance of recovery.
The use of hyperbaric oxygen therapy in pancreatitis can support microvascular health and vessel integrity, which is important as pancreatitis is known to cause microcirculatory alterations. The disease also causes tissue hypoxia, and hyperbaric treatment can help with increasing tissue oxygenation, thereby reducing the level of hypoxia. It also reduces CO2 and lactate, and a reduction in tissue edema. It is an anti-inflammatory, which is obviously important as pancreatitis, like so many other diseases, is inflammatory in nature. It has also helped as a therapy in reducing platelet aggregation, and reducing apoptosis. Finally, hyperbaric oxygen therapy acts as an analgesic, which is important as pancreatitis does generally cause considerable abdominal pain for the animal.
Application Of Hyperbaric Oxygen In Animals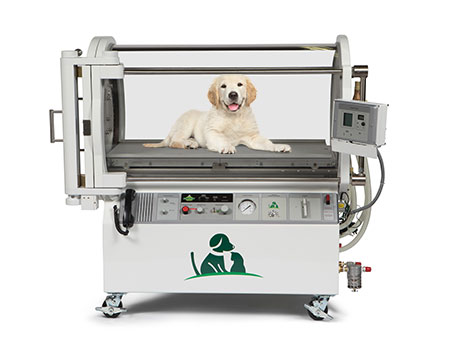 Clearly, there are many benefits to using holistic hyperbaric therapy for animals with pancreatitis. It is also important to know just how it is applied, as the wrong kind or amount of application can either cause problems or simply mean that it is not going to work. This will of course depend on the size of the animal. Generally for small animals, it will require 30 minutes at 10-14 psi on the first day, sometimes twice on the first day if the condition is more severe. Then it will be 30 minutes at 14.7 once a day for about 2-3 days after that, depending on how the response is going for the specific animal.
The Use Of Hyperbaric Chambers
In order to administer hyperbaric oxygen therapy in animals with pancreatitis, you need to use hyperbaric chambers. This is where an important issue arises, as you need to make sure that you can actually trust the chambers that you are using. That essentially means being able to trust the supplier, and that's why it is so vital that you make a point of choosing your supplier carefully. What's more, there are a range of types of chamber that you will be able to choose between, and you will need to make sure that you know what type you need and when.
For most veterinary practices, it is a good idea to simply have a stock of a range of hyperbaric chamber sizes and types. That way, you will be able to treat those animals who need it in a variety of scenarios, no matter what their underlying problem might be. And in the case of any animals coming in with pancreatitis, you will be able to treat them as quickly and efficiently as possible. Make sure to source your chambers well for these reasons.
The Impact On Your Practice
It is important for your practice that you find the right supplier for your hyperbaric chamber, as you want to make sure that you keep your reputation up as a practice. As long as you are using the right chamber, that also means that you are providing the best possible care you can. That in turn ensures that you will get more and more veterinary referrals, and so keep your practice going strong while also keeping your customers and clients happy along the way. Clearly, it is important to find good quality hyperbaric chambers for these reasons. We are happy to offer the best on the market at a range of sizes, so if you are in need of some chambers don't hesitate to call us today at (888) 748-3801 or email us on [email protected] to find out more.