Treating animals is one of the most rewarding things you can do, and you need to make sure your practice is in the best possible shape to treat the animals that are entrusted to your care. There are a lot of things that you need to work on when it comes to achieving this, and it is crucial that you work on all the important aspects of improving your business. One of the key ways of doing this is to think of the benefits of Hyperbaric Chambers which are proven to assist treating an array of ailments and post surgical healing. Not to mention grow your referral base.
Interested in offering hyperbaric oxygen treatment at your veterinarian clinic?
Call: 850-510-2781
Hyperbaric chambers are used primarily for oxygen therapy that can really help to make a massive difference to the way in which you improve your treatment of pets and animals. Hyperbaric oxygen therapy increases the amount of oxygen the blood carries, which can help to improve tissue function, fight infection, and help the body to heal more effectively.
This is one of the best and most comprehensive treatments a vet can offer to pet owners, and your practice should look to do what you can to invest in veterinary HBOT chambers.
What are the benefits of offering hyperbaric oxygen therapy at your veterinary clinic?
There are a number of reasons to offer hyperbaric oxygen therapy at your veterinary clinic, and it is really important to make sure you have this option. This is going to improve the referral base of the practice, as well as allowing you to treat your patients more effectively. There are plenty of benefits to getting these chambers, and we'll go into more detail on those later in this article.
But for now, it is important to understand that this is something that will improve your business and your ability to give animals the best possible care right now.
Offer Hyperbaric Oxygen Therapy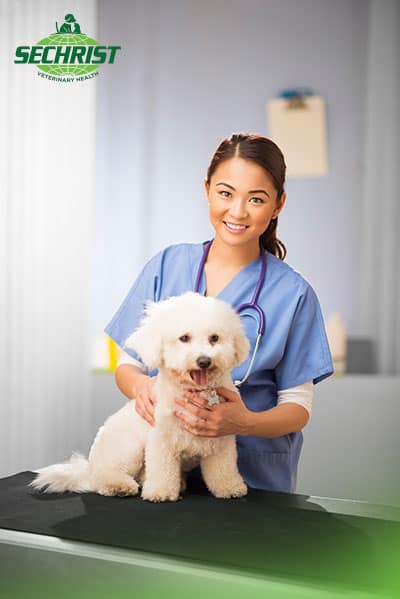 Hyperbaric medicine for veterinary patients is still not overly common, but this is definitely a growing area. HBOT is far from a new modality, but it has most definitely been evolving over the past decade into the acclaimed treatment option it is today. For veterinarians looking to invest in this kind of treatment, you'll want to be looking at Class C chambers, as these are specifically designed for animals, not humans. Order Veterinary Hyperbaric Chambers From Sechrist Veterinary Health
This is one of the most important steps in the process of offering the best post surgical recovery for pets, and allows you to make the improvements necessary to help your business thrive, and always ensure you are putting animals at the forefront of this.
What are the Benefits?
There are plenty of key benefits to keep in mind when it comes to the use of hyperbaric chamber oxygen therapy, and it is important for you to make the most of this right now. Try to consider the ways in which this impacts your vet practice, and how it will change your approach to treating animals. These are some of the benefits you need to be aware of when it comes to making use of HBOT chambers.
As a veterinary practice, one of the key things that you need to be considering is how you can improve and enhance your reputation. The better the reputation of your practice, the more people you are going to attract, and this helps business to boom. Reputation is everything in this field, and this is why it is so important for you to be able to present the best possible business reputation to your clients.
Allows you to give more comprehensive treatments
Treating animals and pets that are in your care is really important, and there are a lot of ways in which you want to be able to improve the way you treat them. There are so many things to consider here, and HBOT chambers allow you to be able to give more comprehensive treatments that can really focus on improving and boosting the health of the animals in question.
It is really important that you do as much as possible to try to provide the best possible recovery conditions you can for the animals you treat. And having these hyperbaric chambers presents the best opportunity of being able to do that. You need to provide the best possible recovery conditions, and these chambers are essential for that.
One of the key advantages of this is that veterinarians will expand their referral base with HBOT. And one of the best ways of being able to achieve this is to make sure you work on the best ways of taking things to the next level. Your practice is bound to thrive with positive word of mouth, and this is the best way of getting these referrals.
Ordering Them for Your Business
You have to think about what you can do to make the right choices for your vet practice, and one of the key ways of being able to do this is to learn more about HBOT investments for veterinarians. This is a step a lot of rivals will be taking, and that's why you need to be able to implement this into your business as soon as you can. Make the investment now and make sure you implement the technology needed to make HBOT chambers an integral part of your practice.