Hyperbaric Medicine for Veterinary Patients is a treatment that is gaining a lot of attention in recent years and these days. The truth is that most professionals have not been exposed to this in vet school or in education, so there's a need and a demand to get vets up to speed. While hyperbaric oxygen therapy (HBOT) is not a new modality, it has evolved in the last ten years, and professionals have begun to understand how it helps treat veterinary patients.
Interested in offering hyperbaric oxygen treatment at your veterinarian clinic?
Call: 850-510-2781
Class C chambers are specifically for animals and not humans. It has a few modifications for animals but similar to the human chamber. HBOT is complementary to standard treatments and improves outcomes. Over 60 years of research and science support its use in animals.
Being a pet owner comes with a lot of responsibility, and this includes ensuring the animal's health and happiness. As a veterinarian, it's your job to help pets and pet owners address health issues or complications. One way to do this is to offer one of the most advanced solutions out there, which is HBOT. It's continually expanding in veterinary medicine based on the favorable human and laboratory animal data.
Oxygen as A Medicine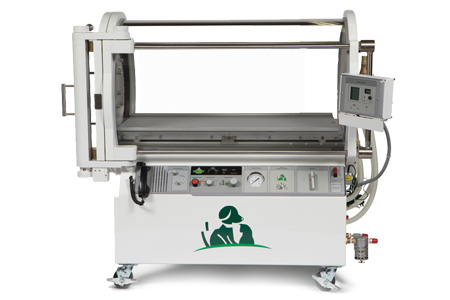 Oxygen can be used to help animals heal quickly and with less pain and discomfort. An increase in oxygen means there's less of a chance of tissue dying. When treating animals, you're increasing the level of oxygen, as well as the pressure. Push oxygen into the bloodstream under pressure, and you'll see a lot more oxygen going into the plasma. The weaker tissues will receive the oxygen they need. When you diffuse the oxygen, you can diffuse it four times further than what you can typically do and reach the compromised tissues. Oxygen therapy speeds up the healing process and ultimately saves the pet owner time and money in the long run. Many pets appear to be calm and relaxed during the hyperbaric treatment process.
Benefits of HBOT
Treating the swelling and edema is a huge benefit of HBOT. The patients also seem more comfortable. There's less inflammation overall with profound vasoconstriction. The treatment allows for less swelling and edema, which creates less pain. The local circulation will increase and will get blood flow going back to the compromised tissue. In severe cases, it'll help patients get better and recover quicker.
HBOT also decreases the inflammatory response. When there's an injury to the tissue, the small proteins will link up and form a white blood cell clot. If you treat an animal with HBOT, that process is inhibited, and inflammation will decrease. You can prevent further migration of white blood cells into the tissue.
HBOT also helps prevent infection and can help clear them fairly rapidly. The higher concentration of oxygen is the reason for this improvement. You'll likely also see a reduction in the impact of toxic substances. You can hop online to view a list of available products and chambers for use at your practice.
Any pet owner wants their animal to experience as little pain as possible and to be back up and moving around again fast. With the benefits that HBOT delivers, these realities can be made possible at your clinic. All you have to do is be willing to invest in the equipment and knowledgeable about how to administer the treatment and communicate what it can do for your patients. The sooner you can get the animals you are treating to bounce back to better health, the sooner you'll be able to take care of the next animal that needs your help.
Applying HBOT to Veterinary Use
There's a growing interest in Hyperbaric Medicine for Pets. It's going to help if you're working with any condition that causes hypoxia, ischemia, inflammation, or reperfusion injury. It's essentially all about tissue ischemia. There are potentials for CNS, skin, musculoskeletal, and GI issues or complications.
Furthermore, it can treat the cardiovascular, respiratory, and infectious diagnoses. If animals are treated acutely and immediately, they're more likely to heal quicker and be up and moving around and walking sooner.
Small animals typically require five to ten treatments. It's because the cellular turnover is faster with a shorter lifespan and, in turn, requires fewer treatments. People require many more treatments, like more in the range of 20-40.
Hyperbaric Oxygen Therapy for Veterinarians is helping to advance animal care. These technological advancements provide solutions when the outlook seems to be bleak. There are a few issues commonly treated with HBOT, such as for post-surgical use or dental treatments.
Additional issues that can be treated include: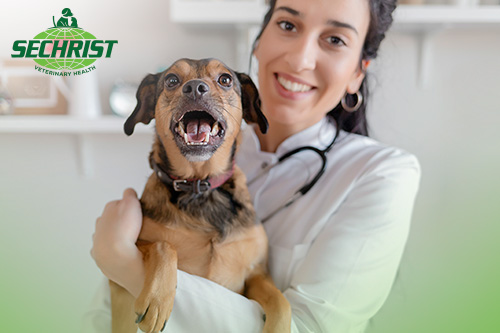 Feline Polyradiculoneuritis
Vasculitis
Rattlesnake Bite
Baclofen Toxicity
Canine Pancreatitis
Thermal Burns
Intramuscular Chemotherapy
Septic Peritonitis
Severe Degloving Wounds
Tooth Root Abscess
Acute Necrotizing Dermatitis
Delayed Wound Healing
Severe Tissue Trauma
Sciatic Nerve Lesion
Traumatic Sacral-Coccygeal
Adjunctive HBOT For
Non-Healing Dog Attack Wound
Traumatic Brain Injury (TBI)
Non-Healing Wound
Non Cardiogenic Pulmonary Edema
Getting Your Practice Up to Speed
You may be wondering about the HBOT Investment for Veterinarians. If you're hesitant, be glad to know that Veterinarians Will Expand Their Referral Base With HBOT. The reality is that pet owners want what's best for their animals and want them to feel better fast. You can expect to receive inquiries about this treatment and want to have the chamber in place so that you don't have to refer patients to another practice. The SV250 Hyperbaric Animal Chamber and the SV500 Hyperbaric Animal Chamber are two best-selling products that are worth checking out if you're serious about using this treatment at your clinic.
Pet owners want the best for their animals and might request the treatment when working with you. Be prepared to Offer Holistic Hyperbaric Oxygen Treatment for Pets so that you can grow your practice and show that you're in tune with the latest developments in veterinary medicine. Your customers will be better satisfied because of how quickly the animals you treat will heal and bounce back after experiencing a health issue or complication.
We look forward to hearing from and working with you. We encourage you to reach out if you have any questions or are looking for more information on HBOT. Our informational website and products can help you ensure you can successfully and adequately implement and offer this treatment at your veterinarian clinic.