One of the more common problems that all veterinarians will run into in their practice is thermal burns. These can occur on a range of animals, and they are always something that needs fast and appropriate treatment if it is to be dealt with properly. As a veterinarian, you are always on the lookout for the best way to treat a range of problems that are brought to you, and that will certainly include thermal burns. Let's take a look at thermal burns in more detail, as well as how offering hyperbaric oxygen treatment options can help heal these wounds and increase your referral base.
Interested in offering hyperbaric oxygen treatment at your veterinarian clinic?
Call: 850-510-2781
Thermal Burns
Burns in general are a complex kind of injury that can cause many ongoing problems in a pet. Medical treatment of burns in dogs, cats and so forth is absolutely critical, especially where those burns are at least second degree, or when a large portion of the animal's body is covered by the burn. Thermal burns are notoriously difficult to treat, and there are a range of factors why that might be the case. But one thing that is clear to most veterinarians is that hyperbaric oxygen therapy can be used as a part of the treatment in order to reduce healing time and generally improve the outcome for the pet in question.
Burn Characteristics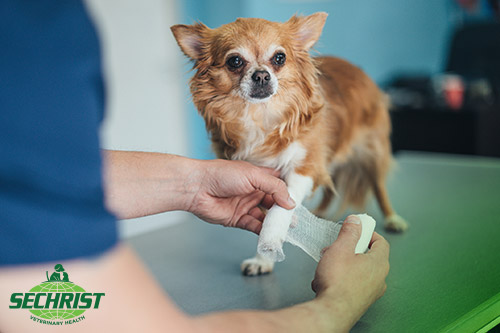 A burn is often described as a zone of coagulation, surrounded by an area of stasis, and bordered by erythema. This process has been known to alter macrophage function, mostly during the first 12 to 24 hours after the burn having taken place. The injury can sometimes be in a kind of flux for up to 72 hours, partly because of the usual lack of oxygenation.
There are numerous major goals when it comes to treating burns, no matter the animal that has sustained them. For one, you will generally want to minimize the edema, and keep the tissue viable in the stasis zone of the burn, which in turn helps to stave off infection as best as possible and stop ongoing problems from occurring. There is a method which does this very well, and that is why it is such a popular means of treating burns, or of assisting the treatment of burns, and that of course is hyperbaric oxygen therapy.
Hyperbaric Treatment
So what exactly can hyperbaric treatment do for a burn injury in a pet that has come into your practice? There are a range of benefits that are worth delving into. For one thing, the right hyperbaric treatment applied at the right time can ensure that the burn's physiological derangements do not continue after the burn has healed, and will also help that healing process itself a lot as well. Hyperbaric treatment also helps to heal second degree burns faster than traditional therapy means, and for that reason it is preferred for its speed of impact over many other treatment options.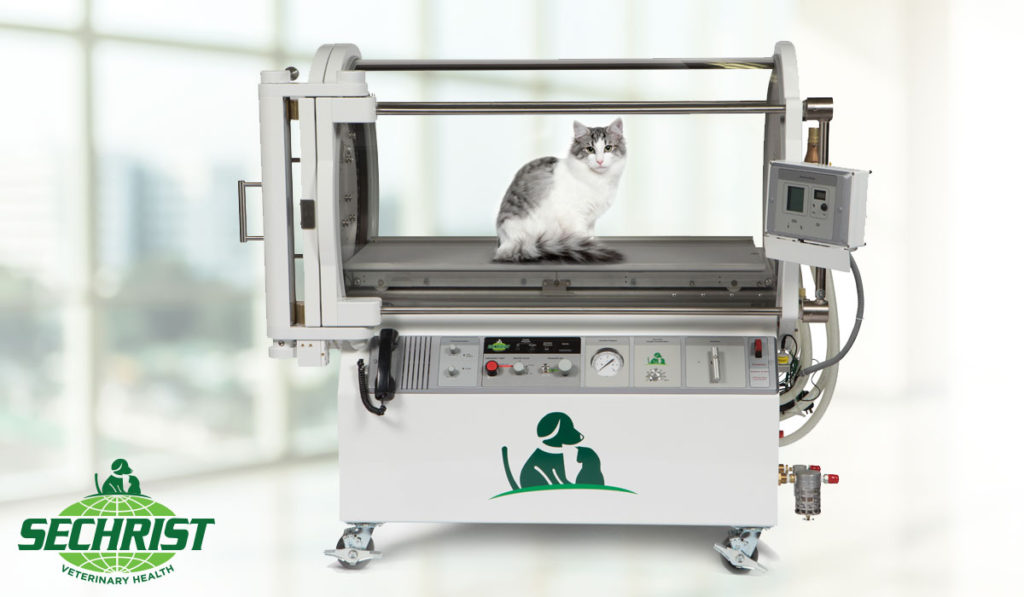 Hyperbaric treatment is highly effective in reducing edema, decreasing fluid requirements, preserving dermal structures and generally increasing immune response. There is also a reduced mortality rate, something that your clients are going to be particularly concerned about of course, and which as a practice you will be keen to manage as well. It also makes it less likely that the animal will have to stay in for surgery in order to heal from the burn.
As you can see, there are many advantages and benefits to using hyperbaric treatment for animals to treat burns. But beyond what it does in the immediate sense for the pet in question, what are some of the other reasons that you might want to make use of this kind of treatment in your practice?
Why Hyperbaric Treatment?
There are many great reasons why you might want to make use of hyperbaric treatment in your practice. As we have seen, it is highly effective in helping to treat burns and in speeding up the rate of recovery. That is something that directly and positively affects how your clients feel about using your service, as it means that their time is going to be eased up, and likely that their costs are going to be reduced as well, both of which are vital if you want to keep them happy. You will also find that, because of the decreased need for surgery and so on, there are fewer constraints put on your practice and your staff as a result. That means more time you can spend with each patient and their owners, and a better service offered all round in general. Overall, the use of hyperbaric treatment is going to be in line with ensuring that you keep your referrals from other clinics up, and ensuring you continue to offer the service your clients need.
Acquiring Hyperbaric Chambers
We are able to offer you different sized chambers for a range of pets, so you can make sure that you are treating any pet that comes into your practice with a thermal burn. You can trust our product as gold standard, and there is a very good reason why we are such a trusted name when it comes to offering hyperbaric chambers to the market. So if you are looking for some hyperbaric chambers for your veterinary practice, do not hesitate to get in touch today to find out more about the chambers that we can offer you. You can call us at (888) 748-3801 or email us on info@sivethealth.com.